Broadcast News
30/06/2017
Lipsync Provides Full Sound And VFX Post-Production Services For Drama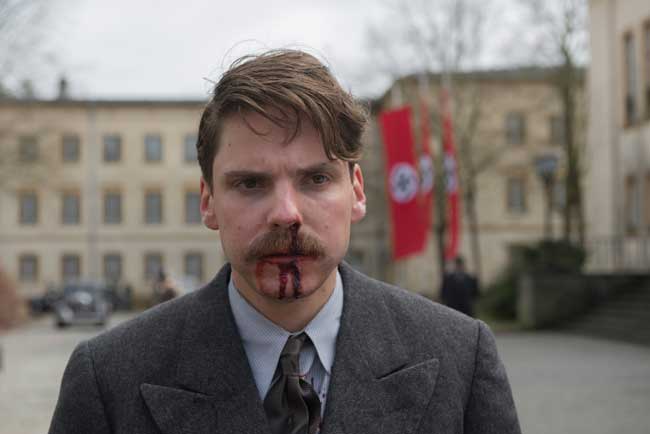 LipSync has announced its role in providing full sound and VFX post-production services for upcoming drama Alone in Berlin.

From tomorrow,01 July, the film starring Emma Thompson and Brendan Gleeson is available to watch in selected cinemas across the UK.

Alone in Berlin, directed by Vincent Pérez and written by Pérez and Achim von Borries, is based on the 1947 fictionalised novel Every Man Dies Alone by Hans Fallada. Pérez is best known internationally for playing the title character, Ashe Corven, in The Crow: City of Angels. The swiss actor, director and photographer is also known for directing two shorts which have been nominated for the Palme d'Or at the Cannes Film Festival.

The drama follows working-class couple Otto Quangel (Brendan Gleeson) and his wife Anna (Emma Thompson). After receiving the news their only son has died in France in the Second World War, the couple write postcards urging people to resist the Nazi regime. They distribute 250 protest notes around Berlin before the Gestapo finally catch up to them.

LipSync worked with Pérez to ensure the VFX subtly and successfully recreated World War II in Berlin. It was essential that no effects distracted the audience away from the main story arc.

Uel Hormann, Head of VFX at LipSync, said: "We had to ensure that the VFX was always as invisible as possible, to make everything appear ordinary during shoot and on screen, to ensure nothing took away from the actors."

Peter Hampden, Managing Director at LipSync said: "Our team at LipSync worked very hard to ensure that the film's important political message was accurately portrayed through the sound and VFX production. This was achieved by working closely with Pérez and using our own historical knowledge of World War II. The team are looking forward to seeing the film in the cinema."
Top Related Stories
Click here for the latest broadcast news stories.