Broadcast News
27/06/2017
Axis Group Launches Axis Studios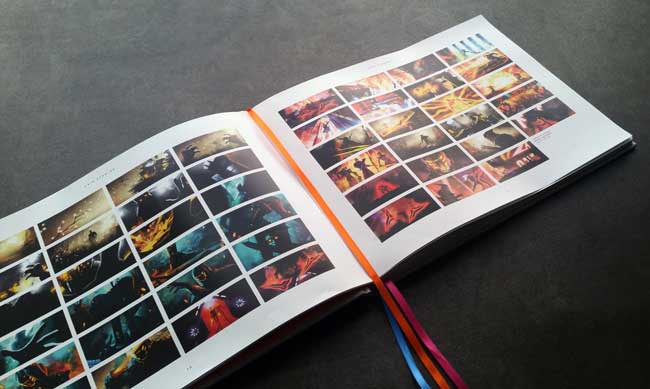 Axis Group has announced the launch of Axis Studios.
The rebranding unites the groups three branches – Axis Animation, Flaunt Productions and axisVFX – and locations across the UK.
Together, the brands will operate with a greater degree of collaboration, enabling Axis Studios to tackle a wider range of large scale projects across all three locations, in every sector of the entertainment industry.
The change also reflects the continual growth and physical expansion taking place across Axis Studios' three sub-brands; Axis Animation and Flaunt Productions in Glasgow and axisVFX in Bristol have expanded their studio size to house a creative crew of 230 people, while Axis London plans to relocate to a new studio space in late summer 2017. Despite each brand having distinct goals, strategies and talent bases, the companies will share and collaborate under the umbrella of Axis Studios. Talent and creative skills will work across projects in a unique setup of three studios acting as one.
Debbie Ross, Executive Producer, Axis Studios, said: "The Axis Studios expansion gives us access to a deeper pool of creative talent across all three locations. The artists in each of our studios have different but very complementary skillsets. It is so important for us to nurture, develop and work collaboratively with the best talent as they are the backbone to realising our future ambitions."
Richard Scott, CEO, Axis Studios, said: "Axis Studios bolsters our ability to be involved in the most creatively challenging areas of the entertainment industry. Whatever the demands of the project, Axis Studios can look across three companies and locations to select the optimum creative approach, production workflow and culture. We're not beholden to one set template. Collaboration is at the core of Axis Studios, ensuring every project is tailored to its requirements."
To celebrate the announcement of Axis Studios, the team is to release a new art book detailing the work created behind the scenes at all three Axis Studios locations, from sci-fi to fantasy, from traditional to digital.
Jon Beeston, Head of Art, Axis Studios, commented: "Concept and production art are the maps that lead us to fantastic treasures. Audiences don't get to see the reams of work created during the pre-production and production stages of a project; we wanted to shine a spotlight on a number of the incredible artists who help us explore and define our characters, worlds and stories. We hope that readers enjoy the bounty that this treasure chest holds as much as we enjoy being able to share it."
www.axisanimation.com
(JP/MH)
Top Related Stories
Click here for the latest broadcast news stories.