Broadcast News
19/05/2017
Zero Division Take To The Skies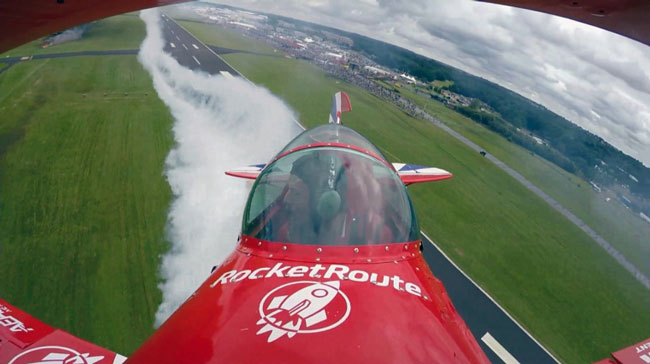 Establishing a reliable link from the skies represented a considerable challenge for the experienced RF engineers at Zero Division.
The Mission
For this event, the production had a camera mounted in the cockpit of an aerobatic plane with a requirement to transmit the video to a large screen on the ground. The low latency video transmission needed to be stable throughout the various manoeuvres as the live feed was switched seamlessly between the sky and ground cameras. With fewer than three weeks to prepare and only one chance for a rehearsal before going live, the pressure was significant.
The Solution
The Boxx Zenith system is designed for wireless live productions where range and signal reliability are essential. The unique network capability of the system allows for an almost infinite shooting area by deploying inexpensive receiver nodes wired with Category-5 cabling. Zenith is fully configurable via a Web interface and statistics can be monitored on portable devices.
The Show Must Go On
With the help of a cherry picker, the receiver antennas needed to be redirected in order to track the movement of the source. A GoPro was attached to the plane so the public could have another cockpit perspective of the manoeuvres.
In spite of the difficulties, Zero Division engineers managed to provide a flawless video stream using the Boxx Zenith system to deliver the ultimate viewing experience for the attending crowd as well as thousands more watching over the internet.
www.zerouk.com
(JP/MH)
Top Related Stories
Click here for the latest broadcast news stories.