Broadcast News
19/05/2017
HHB Named Avid's EMEA Audio Top Channel Partner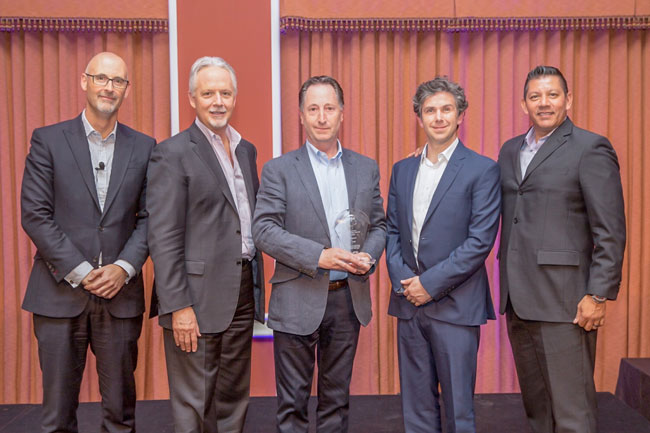 HHB Communications, including its post-focused division Scrub, have been named Avid's EMEA Audio Top Channel Partner.
The award is the third in four years for the company, and recognises excellence in Pro Tools sales and support in the EMEA region.
HHB and Scrub have now supplied more than 100 of Avid's S6 control surfaces to broadcast, audio post and educational facilities in the UK, including ITN Productions, Goldcrest, Gorilla, ENVY, Dolby's own in-house theatre, and the University of the West of England. This is in addition to upgrading the UK's top studios to the latest Pro Tools software and HD hardware.
HHB's Technical Department is comprised of an experienced team of specialists providing first-line support for Avid Pro Tools HD customers, offering the services of four Avid Certified Service Representatives (ACSR).
Located at 69 Wells Street, Scrub hosts the largest pro-audio demo facility in London, featuring a Pro Tools | S6 presented in AKA Design bespoke studio furniture, a Pro Tools | S3 control surface paired with a Pro Tools | Dock surface, Pro Tools | HDX and an immersive audio system achieved through a Genelec Experience Centre. Visitors to the space can experience a full range of immersive audio formats, covering creative sound design from the stereo and binaural sound of virtual reality to Dolby Atmos and DTS:X, with specialists available to discuss these new platforms. The 33 speakers set up are used for immersive audio, studio and installation demonstrations.
Commenting on the award, Steve Angel, HHB Group Sales Director, said: "On behalf of the entire team of Pro Tools sales and support specialists at HHB and Scrub, we're proud to be recognised as Avid's top channel partner once again in the EMEA region. We work hard to be much more than just a reseller, and are equally proud that our customers see us the place to go for impartial advice, consultancy and technical support."
Image: (L–R) Tom Cordiner, Avid Senior Vice President Global Sales; Jeff Rossica, Avid President; Steve Angel, HHB Group Sales Director; Devin Workman, Scrub Sales Manager; and Louis Hernandez Jnr, Avid Chairman and CEO.
www.hhb.co.uk
(JP/LM)
Top Related Stories
Click here for the latest broadcast news stories.