Broadcast News
18/05/2017
Awards Win For Disk Archive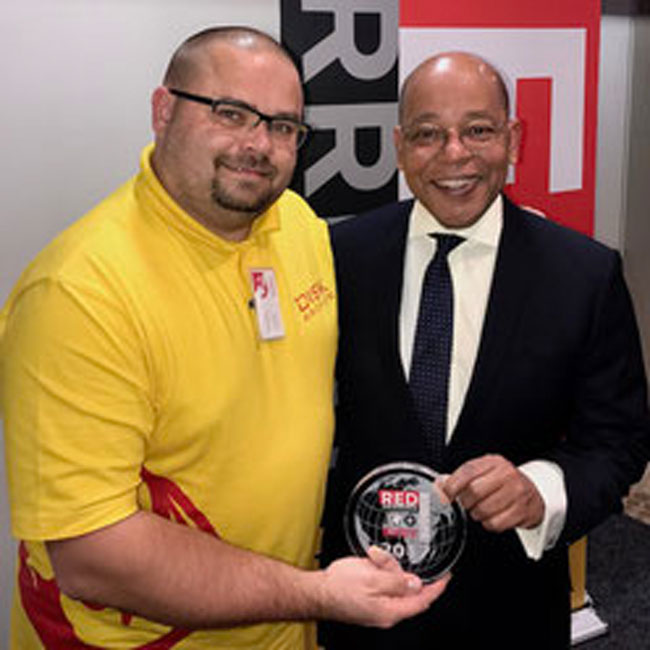 Disk Archive has been named the winner of 2017 Red Herring Top 100 Europe Award.
The Red Herring Top 100 Europe enlists entrepreneurs and promising companies, selecting the award winners from around 1,200 privately-financed companies every year in the European Region. This year, Disk Archive Corporation was recognised among Europe's leading private companies.
Alex Vieux, CEO of Red Herring, said: "In 2017, selecting the top achievers was by no means a small feat. In fact, we had the toughest time in years because so many entrepreneurs had crossed significant milestones so early in the European tech ecosystem. But after much thought, rigorous contemplation and discussion, we narrowed our list down from hundreds of candidates from across Europe to the Top 100 Winners. We believe Disk Archive Corporation Ltd. embodies the vision, drive and innovation that define a successful entrepreneurial venture. Disk Archive should be proud of its accomplishment, as the competition was very strong."
Disk Archive's ALTO is a high-density, enterprise-class, offline data archive platform, providing a cost effective alternative to robotic tape libraries and clustered RAID storage setups. Based on fully spun-down disks, ALTO has ultra-low power consumption and triple digit extended disk life. ALTO integrates with Media Management Applications and is supported by over 30 Media Management and Archive Management Technology Partners.
"Disk Archive has made a unique decision to take on the creation of an enterprise hardware / software system that addresses the flaws of solutions and services provided by the typical IT enterprise hardware providers," said Alan Hoggarth, CEO, Disk Archive. "ALTO is already the Rosetta stone at over 150 content critical facilities around the globe. Recognition of our achievement by winning Red Herring's Europe Top 100 is definitely a multiplier for our business."
www.diskarchive.com
(JP/LM)
Top Related Stories
Click here for the latest broadcast news stories.