Broadcast News
16/05/2017
Why Aren't We Taking Data Seriously As An Asset?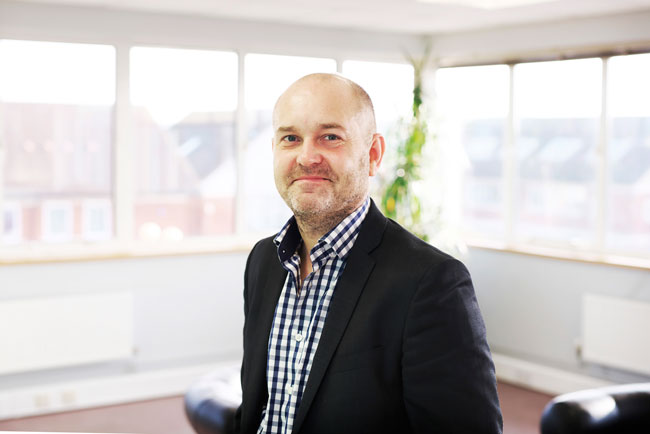 Yutree are a general commercial insurance broker covering all industries with a long and successful heritage in the media and entertainment sector and have created a market leading product offering for clients in that space.
Business owners are accustomed to insuring their buildings, computers, machines, people, vehicles, stock, etc. Attention is also paid to the physical security and protection of these assets – locks, alarms, immobilisers, CCTV, good practice, the list goes on. Then we have data, be that personal records or production content. Intangible as an asset but essential to your business and, potentially, extremely costly in the event of a breach.
In the past 12 months, the scale of data breaches across the world has been astronomical. Huge corporations have been derailed by cyber-attacks and even the American presidential elections were, allegedly, interfered with by Russian hackers. Companies, large and small are targeted multiple times every single day and we are all vulnerable, highlighted by the recent attack on Netflix where 10 out of 13 episodes of "Orange Is The New Black" were released by hackers after their ransom demand was not met.
Computers are no longer confined to our desks. They are machines in our factories, vehicles on our roads and even the physical security on our buildings can be controlled by computers. The 'Internet of Things' will see this trend continue to march forward in spite of the threats and it is like herding frogs to try and physically protect every aspect of our computerised world from hackers. Even with the significant threat of hacking, there are calls to reduce encryption to enable security services to monitor potential terrorist activity in the wake of attacks across the world. This is unlikely to happen as encryption is a vital element of computer security but, it doesn't solve the problems.
Understanding and managing the risk to your business is the best protection that you can give to your business. Passwords, encryptions, processes and procedures and an awareness of the risks should be present throughout your business, at all levels. Beyond this, the best padlock, alarm or immobiliser that you can purchase for your data is insurance. Insurance will not only promote behaviours that will protect your data and business but, it will serve to offer you that essential recourse in the event that you suffer a costly breach which could otherwise, seriously compromise your business.
25 years ago, you could break into a car with a coat hanger and 'hotwire' it. Today, that would be virtually impossible. Computer security is poor today because people are still not taking it particularly seriously, and this needs to change. The risks to businesses from cyber-attacks are reputational, operational and financial. Data can be lost through hacking, loss of physical kit, vulnerable software or even human error. Yutree would advise any business with data to consider a cyber insurance policy. We can advise you on what such a policy would cover you for and how much it might cost you. If you have spent money on locks, alarms, CCTV, buildings insurance, etc. in the past then, the security and protection of your data should be no different.
Contact us on 01638 660651 or e-mail us at
getintouch@yutree.com
for more information.
Image: Simon Miller, Director, Yutree.
www.yutree.com
(JP/LM)
Top Related Stories
Click here for the latest broadcast news stories.