Broadcast News
15/05/2017
Richard Earnshaw Invests In Prism Sound's Titan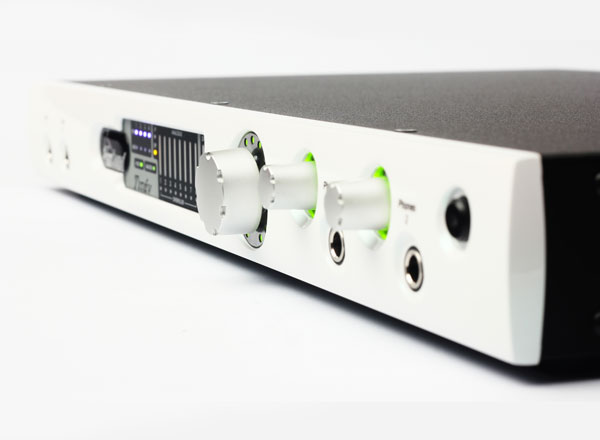 Artist and producer Richard Earnshaw has invested in a Prism Sound Titan Multi-channel Audio Interface, which is helping to improve the accuracy of his mixes and significantly speed up his workflow.
A classically trained pianist, Earnshaw now combines music production with songwriting, DJ-ing, mixing and audio mastering. In 2010, he released his first album, In Time, and he is currently working on a follow up to this. He has also released an art/music concept album entitled Simplexity. When he isn't engaged in his own projects, Earnshaw also writes and produces for other artists including those signed to one of the labels he co-owns.
"Publishing is also part of our business, so there is always a lot going on," Earnshaw said. "This includes working alongside our writers in the studio, recording, mixing and occasionally lending a hand on production."
Earnshaw's own studio is based in Chichester in the UK and is equipped with ProTools and Logic as well as numerous outboard synths, EQ's and compressors. His new Prism Sound Titan interface fits neatly into this set-up, feeding outputs to his SSL X-Desk summing mixer and inputting via the X-Desk all the gear that's not in the box.
His decision to buy a Titan was made after he heard Prism Sound's audio quality via a friend's Lyra 2 interface, which is Titan's 'little' brother.
"It was a no-brainer to opt for it," he says. "I had no issues with the Lyra 2 but I needed the flexibility of having the additional inputs/outputs. With an ever-increasing workload to contend with, I was confident the level of detail Titan delivered would help increase accuracy and reduce mixing time…which indeed it has!"
Titan's integration into Earnshaw's existing set up was seamless because he has everything patched in a way that makes it easy to swap equipment around if something needs replacing or upgrading.
Designed to offer recording professionals the ultimate quality analogue and digital I/O for Mac or Windows PCs, Titan delivers sample rates up to 192kHz via a simple USB interface. It is ideal for music and sound recording, multitracking, overdubbing, stem-based mastering, analogue summing and critical listening applications.
In addition to the USB host interface, Titan also features a MDIO interface expansion slot that can be used to expand its connectivity, for example by adding a direct connection to Pro Tools|HDX systems. The unit draws on Prism Sound's conversion and clocking expertise developed over many years in products such as the AD-2 and DA-2 and the popular ADA-8XR modular converter family. It offers eight analogue inputs, eight analogue outputs plus S/PDIF and TOSLINK optical digital I/O ports. The optical ports can also be used for ADAT, giving Titan a maximum capability of 18 concurrent input and output channels plus dual stereo headphones.
Earnshaw concluded: "I have only used Prism Sound products in other studios, never in my own until I had the opportunity to test the Titan out. I have long since known of Prism Sound and always wanted an Orpheus. but now I have a Titan and I'm extremely chuffed."
prismsound.com
(MH/LM)
Top Related Stories
Click here for the latest broadcast news stories.