Broadcast News
11/05/2017
Evolving Sound Trailer-Music Launches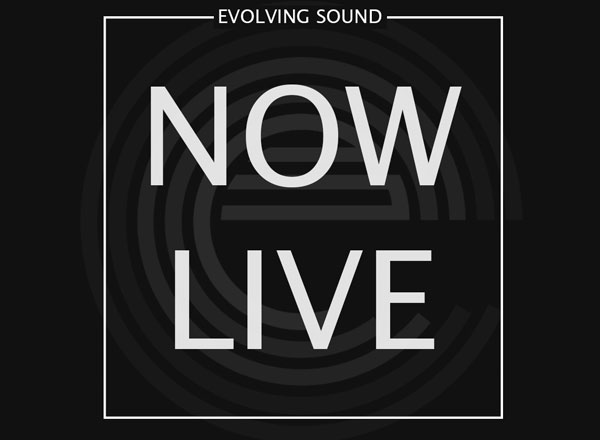 New trailer-music label Evolving Sound has launched with three powerful albums, delivering forward-looking full orchestral, hybrid and electronic trailer scores by some of the industry's most in-demand composers.
Written primarily with theatrical trailers in mind, the material is also highly suitable for TV spots and production, video-game promotion and other dynamic media uses. Evolving Sound is also introducing a custom online licensing system, which enables users to purchase licenses for a wide variety of uses.
Jules Bromley, Creative Director, said: "After 2 years of planning, and many months working with some of the industry's best composers and musicians, we're thrilled to be finally launching with 3 strikingly diverse but equally powerful albums."
Rapture: Recorded with the awesome Budapest Symphony Orchestra, Rapture is a treasure chest of rousing, inspiring and heroic orchestral trailer-tracks. Ranging from moody and understated through emotional and melancholic to rampant and bombastic, 10 composers, combined with some of the best musicians in the world, and one of LA's leading film-score mixers, have delivered 13 tracks of stunning dramatic music. Honed and re ned for modern theatrical promotion, but also highly suitable for dramatic TV production and other dynamic media, it features tracks by (among others) Alex Baranowski, Jules Bromley, Nik Amar & Mike Reed, Stephen Baysted, Ian Dolamore, and Stephan Fischer.
Regenerate: Featuring powerful, modern orchestral-hybrid and live orchestral material, Regenerate melds edgy percussion and atmospheric synthetic components, with the power and emotion of the orchestra for a distinctive, contemporary set of tracks which explore the darker side of dramatic music. Music comes from some of the hottest young writing talent around, including composers Josh Wynter, Kevin Sargent, Pontus Rufelt and Jonas Grauer. Together they've produced a collection of intense hybrid landscapes, from epic to intimate, which are carefully tailored to cinematic and dramatic productions.
Spiked: From grinding, abrasive textures and rhythms, through dark, hypnotically pulsating, mind-bending soundscapes, to distinctly Scan- dic evolving melodica, Spiked is a journey into modern electronica, trailer-style. Absorbing, sometimes uncomfortable, often beautiful, a collection of forward-looking works of electronic art, which feature the ultra-modern production and sound-design styles of a new breed of trailer-music composer; Michael Maas, Tom Evans, Lex Shellard, Ross Tregenza among others. Sympathetically mastered by the genius that is Robert Vosgien of Capitol Studios these tracks scream to sit with picture.
Founded by composer Jules Bromley, Evolving Sound brings together a host of highly talented and experienced writers from the worlds of electronic music, film, TV and game compos-ing, with the sole purpose of delivering a new breed of trailer music. Boasting existing trailer placements from a host of recent block-busters, and originating from 6 different countries, Evolving Sound and their composer-base believe a collaborative approach to trailer-scores, matching detailed briefs to gifted writers, will set their product apart, and offer the industry a compelling new catalogue.
evolvingsound.com
Top Related Stories
Click here for the latest broadcast news stories.