Broadcast News
02/05/2017
ARRI Wins German Film Award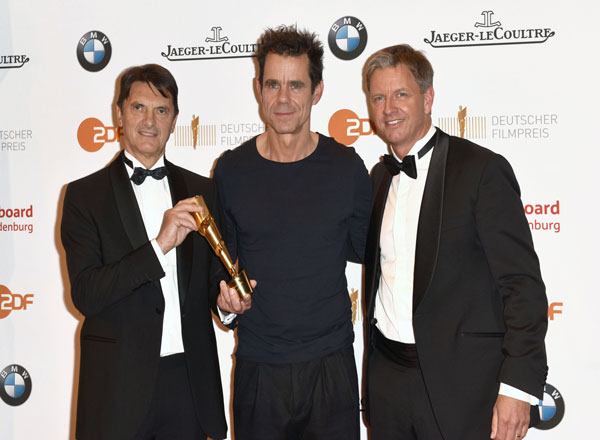 Film technology company ARRI has won an industry accolade at the German Film Awards
The company was honoured with a LOLA for "outstanding visionary innovations and the creative partnership with filmmakers", with Director Tom Tkywer handing over the prize to ARRI's executive board members Dr. Jörg Pohlman and Franz Kraus.
In his speech, Mr Kraus emphasized the special relationship ARRI has with filmmakers in Germany.
He said: "We are working intensively on the development of cameras, lighting systems, and other technologies that help filmmakers realize their creative ideas. We will continue to be a long-term professional partner to the film and media industry in the future."
Dr. Jörg Pohlman added: "We would like to thank the German Film Academy very much for this important award. We are very pleased to be able to put the most prestigious German film award in our showcase next to our 19 Scientific and Technical Awards, which ARRI has received over the last decades from the Academy of Motion Picture Arts and Sciences.
He continued: "ARRI was founded in 1917 by two film-enthusiastic teenagers. Even today, this enthusiasm and passion can be felt at ARRI. We are doing our best to remain a technological leader. For us, the LOLA is a very special honor and an incentive to actively shape the future of the film industry."
www.arri.com
Top Related Stories
Click here for the latest broadcast news stories.