Broadcast News
21/04/2017
BFV's Big Interview: ATG Danmon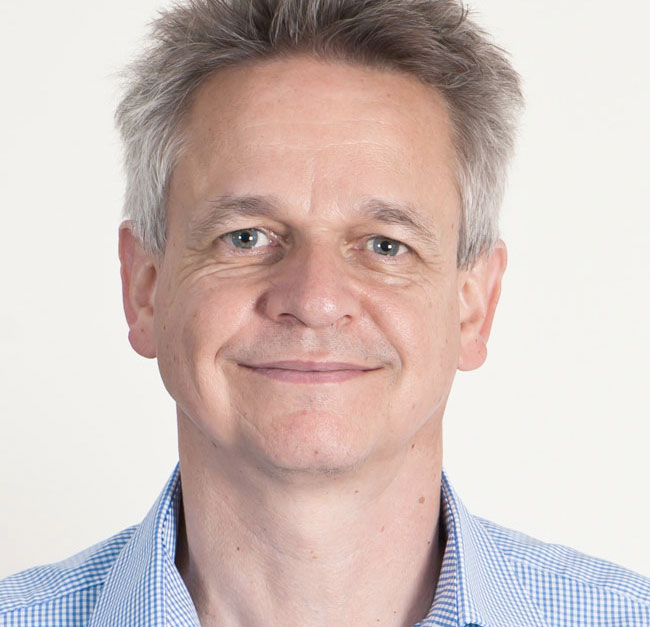 Part of the Danmon Group, ATG Danmon is one of the world's most highly experienced and innovative broadcast system integrators. This month, BFV talks to Russell Peirson-Hagger, Managing Director, ATG Danmon about system integration, the upgrade of existing SD systems to HD and UHD, and NAB Show 2017.
BFV: What is the main challenge facing system integrators in today's broadcast market?
RPH: Our main challenge is much the same as that faced by our customers: technology choice. As technology advances, customers are looking to the SI to help them make the right investment decision. We need to be able to respond quickly and knowledgeably when they want to adopt new modes of working, or scale up to meet new business opportunities.
How does that translate in terms of system design?
It demands experience and flexibility. The experience to know which new technical trends will most efficiently handle a specific business challenge and budget. And the flexibility to design systems which can be expanded easily in a world of fast evolving standards. This is where we can really add value.
Do you see IP replacing SDI in the mid to long term?
We are seeing how IP-based systems are becoming a viable option when deploying large greenfield new-builds or major system upgrades. However, for smaller scale systems, IP infrastructure may not offer any operational edge over a traditional architecture, or a cost saving. It is a matter of choosing the right solution for the situation. We are seeing some of the initial difficulties being resolved and are getting a better understanding of IP technology and the technicalities around its implementation. That has been helped to some extent by organisations such as the Advanced Media Workflow Association and the Alliance for IP Media Solutions ensuring that standards are being established, which can only make for further improvements.
UHD has attracted increasing attention at NAB and IBC in recent years. Is that translating into real systems business?
Definitely. We were selected by Universal Music Group to design and build a five-camera UHD flyaway for deployment at Capitol Studios in Los Angeles. This project is centred on UMG's drive to open new opportunities for recording artists and songwriters through the development and production of film, TV, theatrical, live events and digital video. Sony PMW-F55 4K cameras are being used with Grass Valley fibre optic links. One of the cameras mounts onto a Ross robotic pan and tilt head, the other four being configured for manual operation. The system is equipped to allow creation of 1080/24p high definition proxies from each camera chain. These are then used to make an edit decision list for post-shoot 4K conforming. This approach is being echoed by other content producers who want to ensure their programmes are as future-proof as possible and are making the investment into UHD. Programme channels across various platforms are already offering UHD content to their subscribers and this is encouraging broadcasters to take UHD seriously.
And virtual reality?
Aside from the head-mounted mobile phone displays that have been attracting attention at NAB in recent years, VR remains a well-established and highly efficient tool for presentation studios. It allows great flexibility of background design for news programmes, interviews or creative drama. In recent months, we have provided a complete new VR studio build for a client in Hong Kong and at the same time upgraded their existing studio in London.
The Hong Kong project is a complete augmented-reality studio including a Ross tracked virtual camera solution with robotic heads, graphics, vision mixer and auxiliary infrastructure. It was fully prefabricated and tested at our UK headquarters before being shipped for on-site installation and commissioning by ATG Danmon staff.
Both studios were installed in standard office spaces which brought about their own interesting challenge. One area that needed some thought was the lighting and we worked in partnership with a specialist contractor to create a bespoke lighting fixture. This not only met the height requirements but we were also able to design it in a way to ensure flexibility regarding the content they wanted to produce.
What was your most recent project?
Apart from the Universal system I described earlier, we recently completed a gallery upgrade at the London headquarters of Input Media, one of Britain's leading sports television production companies. The upgrade was required to provide facilities to a new customer which is producing an integrated betting feed for delivery to the independent betting sector. The channel is being distributed via satellite to end customers in the UK and Ireland. As well as televising fixtures from UK racecourses, the channel is covering South African racing, including a wide range of turf and all-weather flat and jump racing. The service is on air 364 days of the year. We have installed two Ross 2 M/E Carbonite vision switchers, a Ross Ultrix router, SAM and Axon glue and Jünger loudness compliance processors. Audio was interfaced to one of Input Media's existing Yamaha DM1000 audio mixers. Live content is sourced from up to nine incoming clean-feeds. The entire system was design to run in HD 1080i with conversion at the edges for distribution, ensuring capability for the move to full HD operation in the future. A key objective was to make the facility capable of being controlled by a single multi-skilled operator who can direct the service and produce an integrated feed of multiple sources and replays as defined by the customer's daily racing schedule. Two Axon compliance recorders capture the output.
Will you be attending NAB?
Yes, we will be attending the show. Two of our sister companies within the Danmon Group will be exhibiting on the show floor: Marquis Broadcast at 9030 in South Lower and NTP Technology in Central Hall with reseller plus24 on booth 3851. We will also be inviting guests across to the Danmon Group suite in the Westgate hotel adjacent to the Las Vegas Convention Centre.
www.atgdanmon.co.uk
This article is also available to read at BFV online here, page 5.
(JP/MH)
Top Related Stories
Click here for the latest broadcast news stories.