Production News
12/04/2017
Doctor Who Returns To BBC One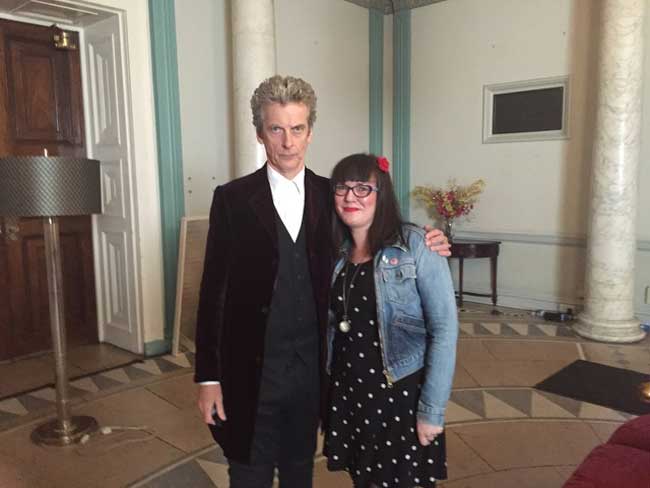 Doctor Who is to return to television screens on Saturday, 15 April. For the tenth series of the sci-fi show, some of the filming took place in Bristol.
During the August bank holiday weekend in August 2016, Doctor Who filmed at Kings Weston House, but the cast and crew returned to the city in January 2017 for a further two-day shoot. Facilitated by Bristol Film Office, the shoot took place in Redcliffe Caves. Actors Peter Capaldi and Matt Lucas shot scenes featuring the Tardis in the tunnels, and Redcliffe Wharf was used as unit base.
Natalie Moore of Bristol Film Office said: "Doctor Who is an iconic example of the best in British TV with a large and loyal audience, so it's fantastic to have supported the latest series with our city's locations. This isn't the first encounter we've had with the Doctor and his TARDIS – Peter Capaldi filmed series nine at Leigh Court in 2015 and Matt Smith filmed series seven at Tyntesfield House in 2012, as well as Tyndall Avenue and Royal Fort House in central Bristol. Most recently of course we facilitated filming at Redcliffe Caves for last year's spin-off series Class, starring Capaldi alongside a cast of new talent."
Other Bristol locations used by the BBC series include: Portland Square, Corn Street, All Saints Lane and St Nicholas Market area which doubled as Victorian London in the 2012 Christmas special starring Matt Smith; Waring House in Bedminster which played centre stage in series 6 (2011).
Series ten is the third series starring Peter Capaldi as the Twelfth Doctor, and will introduce Pearl Mackie as Bill Potts, the Doctor's newest companion. It will also feature Matt Lucas as Nardole.
Image: Peter Capaldi poses with fans at Kings Weston House. Image courtesy of Bristol Film Office.
www.filmbristol.co.uk
(JP)
Top Related Stories
Click here for the latest broadcast news stories.