Production News
06/04/2017
Filming Begins For 'The Child In Time'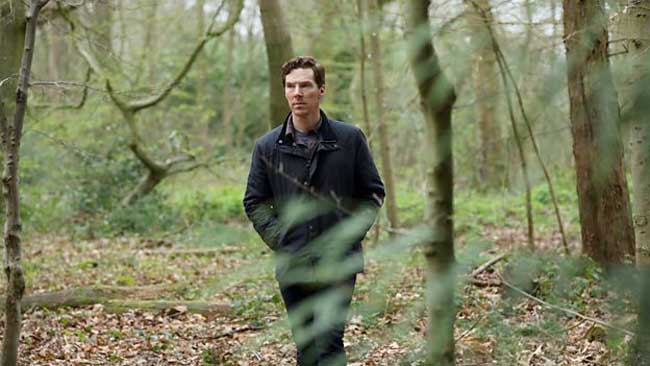 Filming has commenced on BBC One's new drama, The Child In Time.
The production from Stephen Butchard is an adaptation of Ian McEwan's novel, and stars Benedict Cumberbatch, Kelly Macdonald, Stephen Campbell Moore and Saskia Reeves.
Produced by Pinewood Television and SunnyMarch TV for BBC One, and co-produced by MASTERPIECE, The Child In Time is an exploration of love, loss and the power of things unseen.
The drama is set two years after the disappearance of Stephen Lewis' daughter. Lewis (Cumberbatch) is a children's author and struggles to find purpose in his life without her. His wife Julie (Macdonald) has left him and his best friends Charles (Stephen Campbell Moore) and Thelma (Reeves) have retired to the countryside as they battle their own demons. The Child In Time delves into the dark territory of a marriage devastated, the loss of childhood, the fluidity of time, grief, hope and acceptance.
David Boulter and Adam Ackland, Executive Producers for SunnyMarch TV, said: "We are thrilled such an array of talent have joined Benedict to create The Child In Time, our very first SunnyMarch production."
Helen Gregory, Executive Producer for Pinewood Television, added: "I'm so delighted to have such a talented cast join Benedict, Julian and the team and I'm very much looking forward to seeing them bring Stephen's script to screen."
The Child In Time (1x90') is produced by Pinewood Television and SunnyMarch TV and co-produced by MASTERPIECE for BBC One. Julian Farino is Director and Grainne Marmion is Producer. Executive Producers are Helen Gregory for Pinewood Television, Benedict Cumberbatch, Adam Ackland and David Boulter for SunnyMarch TV, Lucy Richer for the BBC, Rebecca Eaton for MASTERPIECE and Stephen Butchard.
Owning 20% of SunnyMarch TV, STUDIOCANAL will provide studio services including worldwide sales.
Image: BBC Media Centre.
www.bbc.co.uk/mediacentre
(JP)
Top Related Stories
Click here for the latest broadcast news stories.