Broadcast News
17/02/2017
Avid Release Enhanced PhraseFind, ScriptSync Options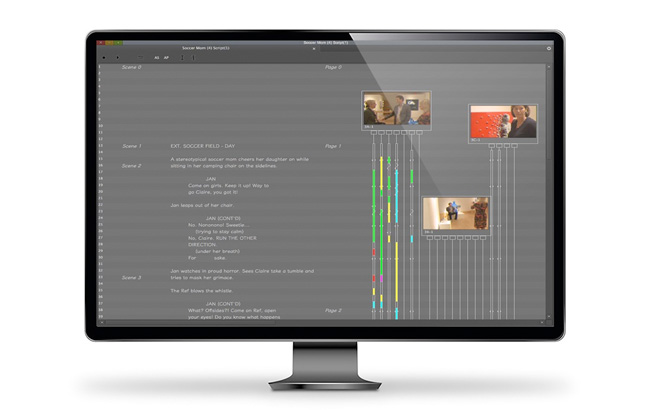 Avid has announced the return of PhraseFind and ScriptSync options for Avid Media Composer.
The new, enhanced versions of PhraseFind and ScriptSync continues Avid's commitment to deliver tools and workflow solutions to create, distribute and optimise media on the MediaCentral Platform.
Avid is launching the new versions of PhraseFind and ScriptSync following an agreement to exclusively license Nexidia's media and entertainment technologies and solutions. The new options will enable Media Composer users to use the tools for phonetic indexing and search and working with scripted material with the latest version of Media Composer.
Media Composer | PhraseFind Option's automatic phonetic indexing of media enables video professionals to find the media they need by searching for spoken words and phrases. It saves time by delivering fast search results and eliminating the need to review and log hundreds of hours of material to find what they need.
Media Composer | ScriptSync Option's phonetic indexing engine automatically links media to scripts, enabling video professionals working with scripted projects to easily audition takes and make creative decisions faster.
New features in Media Composer | PhraseFind Option include a faster phonetic indexing engine that speeds up indexing time and search returns; updates to the Find window, including an updated look and feel for better visual integration with Media Composer; auto-fill for the search field for more efficient searches; shorter phoneme phrases for more accurate results; improved ability to index unclear audio; and support for more dialects and accents.
New features in Media Composer | ScriptSync Option include the same undo/redo functionality as Media Composer; the ability to view clip frames in their native format (4x3 and 16x9); additional colours for richer organisation and script markup; and the ability to edit text in the script to match what the speaker actually said.
Dana Ruzicka, vice president and Chief Product Officer, Avid, said: "Our agreement with Nexidia has enabled us to not only bring back the popular PhraseFind and ScriptSync tools for Media Composer, but also deliver enhanced versions that give video professionals the fast, efficient creative workflows they need to create engaging content and deliver projects on time. As we continue to integrate Nexidia's media and entertainment technologies and solutions into MediaCentral, we look forward to delivering more innovations that optimize content production workflow efficiencies."
www.avid.com
(JP/LM)
Top Related Stories
Click here for the latest broadcast news stories.