Broadcast News
02/02/2017
Mo-Sys Launch StarTracker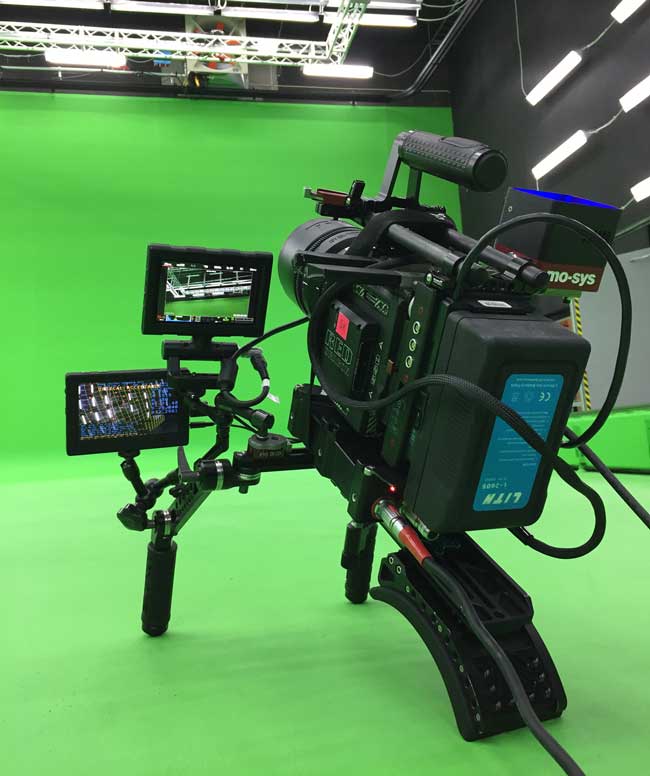 Mo-Sys Engineering is to launch StarTracker at BSC Expo 2017, it has been announced.
StarTracker is a hands-off camera tracking system for green screen production, and works in the background throughout the entire sound stage. Once set up, it will track the camera position without a need of realignment from scene to scene.
Following a successful introduction of StarTracker to the broadcast industry, Mo-Sys has now made the system accessible for film and post production. To allow integration into various workflows, a Motionbuilder plug-in has been added, which enables users to visualise the scene by overlaying the camera image with CG elements, such as virtual set extensions or CG characters, giving a draft idea of what the scene will look like at its final stage.
Star Tracker provides constant camera position data for on-set-previsualisation, that in addition can be captured for the post-production workflow. The tracking system utilises an upward looking sensor attached to the main camera that points at the ceiling, as opposed to looking forward into the set. It is independent of movements in the scene, occlusion of the main camera or changes in set lighting. It also allows for 360 degrees camera movements and works in low light conditions.
Retro-reflective stickers, or the 'stars', are used as references on the ceiling. They can be stuck to any fixed structures such as the ceiling, pipes, trusses, lighting grid – and at multiple heights. The stickers allow expansion of the tracking area at little cost, and enable one StarTracker system to work in several sound-stages.
The star-stickers are applied easily and randomly without any measuring. A one-time 30-minute procedure auto-maps their positions and references them to the real world, after which no further "star" calibration or homing is required. StarTracker can be used with cameras on all kinds of support systems, such as tripod, dolly and crane. It can also be used with a handheld camera. StarTracker enables absolute tracking anywhere in the sound-stage at the flick of a switch.
Also at BSC Expo, Mo-Sys will demonstrate their range of remote heads at the show. The L40 remote head is a 2-axis camera head for high-end digital cinematography. At the core of the L40 is Mo-Sys' precise motor drive with zero backlash, providing lag-free operation. There is a payload of 40kg. There is a back-pan option.
The B20 remote head has been designed for broadcast ENG type cameras with virtual set applications in mind. It lends itself to long-term installations in TV studios. The optimised gear drives make it extremely quiet, rendering it suitable for live studio environments. Payload is 20kg.
The Mo-Sys team will be on Stand 133 at BSC Expo 2017, 3 – 4 February.
Image: StarTracker camera setup showing the small upward looking sensor camera at the top rear.
www.mo-sys.com
(JP/LM)
Top Related Stories
Click here for the latest broadcast news stories.