Broadcast News
15/12/2016
Directors UK Announces New Initiative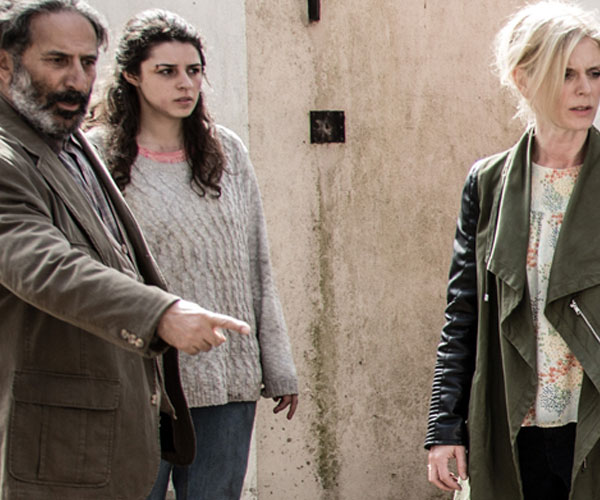 Directors UK and Creative Skillset's High End TV Council have announced a new initiative. The High End TV Drama Directors Career Development Programme will help strengthen and diversify directing talent in high-end television drama. 


Following a pilot scheme in 2015, Directors UK is creating six extended 12-week paid placements with production companies and broadcasters across the UK, including BBC One's Silent Witness and a future project from Kudos.
It will see six directors placed within a drama production where they will work alongside its lead director for the entire duration of the shoot. This includes pre- and post-production. There is also a commitment to giving the placement director an opportunity to direct 2nd unit, where appropriate, and gain an on-screen credit to showcase the experience and help advance their careers within high end TV drama. 


The Directors UK High End TV Drama Directors Career Development Programme aims to give directors a broader understanding of how shows within the genre are made, and how they differ from lower-budget and continuing drama productions. Directors will gain an insight into all areas of high end TV drama including pre-production, shooting, and post-production. In addition, directors will have access to post-placement support from Directors UK, as well as networking and advice from the production company and the lead director. It is anticipated that the placements will take place in various locations across the UK.
Richard Stokes, Executive Producer of Silent Witness, said: "Silent Witness has a long, successful tradition of working with and encouraging new directors. Over the last two decades the show's alumni include those who have gone on to extraordinary careers, achieving popular and critical success in television and film on both sides of the Atlantic. The new directors' scheme in collaboration with Creative Skillset and Directors UK is a terrific initiative which will provide the foundation for finding the next generation of talented visionaries not just for Silent Witness, but for the whole industry."
Richard also produced the first two series of the Doctor Who spin-off series Torchwood for the BBC, and previously worked on Holby City.
Andrew Chowns, CEO of Directors UK, added: "We're thrilled to be working with Creative Skillset again for the High End TV Drama Directors Career Development Programme. Directors UK have been working and campaigning tirelessly to improve access to directing opportunities, working closely with a range of organisations, broadcasters and commissioners to help improve fairer employment and career progression for under-represented groups in UK television. This is a unique programme that offers directors the opportunity, not only to learn and develop skills in a new and popular genre but also to gain a directing credit to add to their portfolio and improve their career prospects, a key feature needed for the industry to improve its current landscape and encourage new directors."
The scheme is open to all qualifying directors. Applications from BAME and women directors are encouraged.
The deadline for applications is Monday 16 January, 2017. 


directors.uk.com
(MH/CD)
Top Related Stories
Click here for the latest broadcast news stories.