Broadcast News
27/10/2016
Red Giant & wrnch Embark On Game Changing Technology Partnership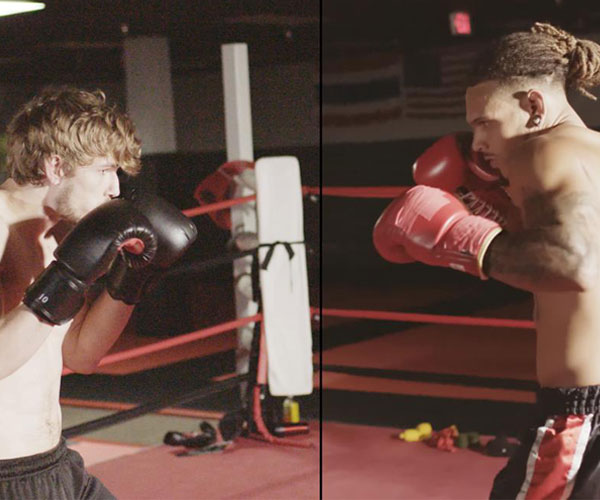 Red Giant has announced a partnership with Augmented Reality (AR) technology startup, wrnch, to bring the company's powerful computer vision technology to Magic Bullet Denoiser III.
Rewritten entirely from scratch, Denoiser III is powered by cutting-edge computer vision technology from wrnch, which enables the tool to manipulate pixels and replace noise with what should really be seen in the shot. Backed by investor Mark Cuban of Shark Tank fame, wrnch's underlying engine makes this upgrade to Magic Bullet Denoiser the best, fastest, and easiest-to-use video denoiser on the market.
Paul Kruszewski, founder and CEO at wrnch, said: "With our denoising technology, we're teaching the machine to see noise and replace it with what would be seen in the real world. By incorporating computer vision technology into Denoiser III, we're taking the visual complexity of the world and reducing it to an interactive synthetic reality. Essentially, what Augmented Reality does in real time, we're enabling in post-production, combined with an underlying Artificial Intelligence that ensures users will get the best video denoising results, every time. We are confident that the new Magic Bullet Denoiser III running on the wrnch engine will be a game changer for editors and filmmakers."
An essential upgrade for previous users, Magic Bullet Denoiser III is the very first product to come to market using wrnch technology, and offers filmmakers the magic formula of tight engineering, ease of use, incredible speeds, and the highest quality results imaginable.
The speed and reliability of Denoiser III is unmatched by any other denoising tool available, easily making it the best and fastest noise removing software available.
Chad Bechert, CEO of Red Giant, also said: "Red Giant is always working to bring the best filmmaking experience to our customers through technology that not only provides great results, but that is also easy to use. We're excited to partner with wrnch to deliver a next generation video denoising tool that will make what has always been a slow and painful process, faster and better than ever before."
A truly robust tool for removing unwanted grain, Denoiser III can process just about any type of footage a filmmaker could imagine, be it old stock footage, video from a cell phone, film, or digital video. The underlying wrnch AI makes the plugin almost fully automatic. Denoiser senses the footage and dynamically tunes the denoising algorithm to achieve optimal results. Users often won't need to touch any parameters, though there are a few intuitive controls that make it easy to tweak if needed.
Magic Bullet Denoiser III features include:
Incredible quality results
GPU acceleration
Near real-time performance
New UI/easier to use
Denoiser III Compatibility
Denoiser III works in Adobe Premiere Pro, Adobe After Effects, Apple Final Cut Pro X, and can be used on both Windows and Mac.

A single license of Magic Bullet Denoiser III gives users access to Denoiser III in all supported host apps on the same computer.
redgiant.com
(MH/LM)
Top Related Stories
Click here for the latest broadcast news stories.