Broadcast News
28/07/2016
Why Go To IBC2016?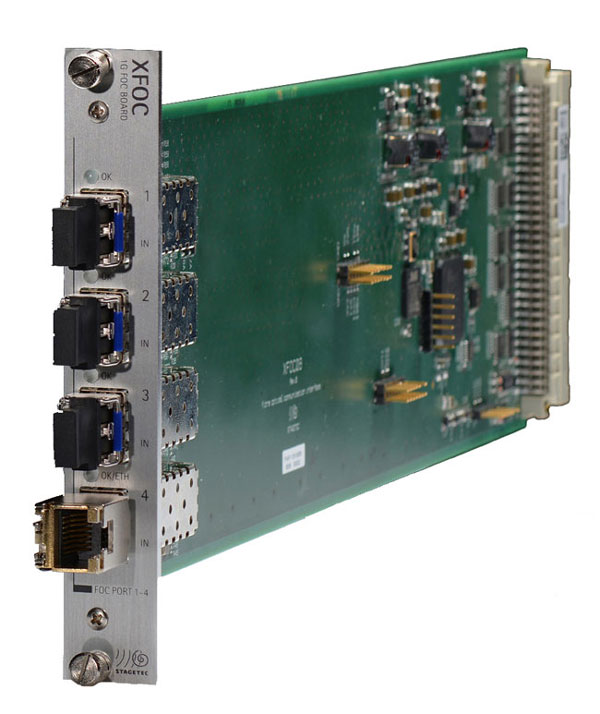 There are numerous reasons why people visit trade shows; to see the latest innovations, to problem solve and discover how to reduce costs, to meet old friends and colleagues and no doubt to drink beer and have a good time. Attendees to IBC2016 won't be disappointed.
Stage Tec 8.C80, is presenting two new products that offer a dramatic increase in the mixing and routing capabilities of its mixers and routers and allow the creation of significantly more complex and flexible audio routing and distribution systems.
XFOC adds 2000x2000 audio routing to every NEXUS base device. The 512 channel fibre ports and the 8000x8000 routing of the XRT enables mesh, ring and star audio network configuration to meet the ever more complex audio routing and distribution requirements of current broadcast systems.
The powerful new Platinum DSP more than doubles the mixing capacity of both Stage Tec's new and existing AURUS and CRESCENDO mixing consoles and adds close to 3 seconds of audio delay per channel to facilitate the correction of lip sync for example. And the good news is, the new DSP costs less than the old one.
"Smart Audio" is the message being shouted about on audio processing specialists Jünger Audio's stand 10.A49. Smart Audio delivers reduced costs and overheads in Live production while maintaining consistently high quality, compliance, intelligibility and dynamics thanks to the auto levelling, auto loudness control, and adaptive EQ in its D*AP range.
aspen-media.com
Top Related Stories
Click here for the latest broadcast news stories.