Broadcast News
24/06/2016
Jünger Audio To Demo Smart Audio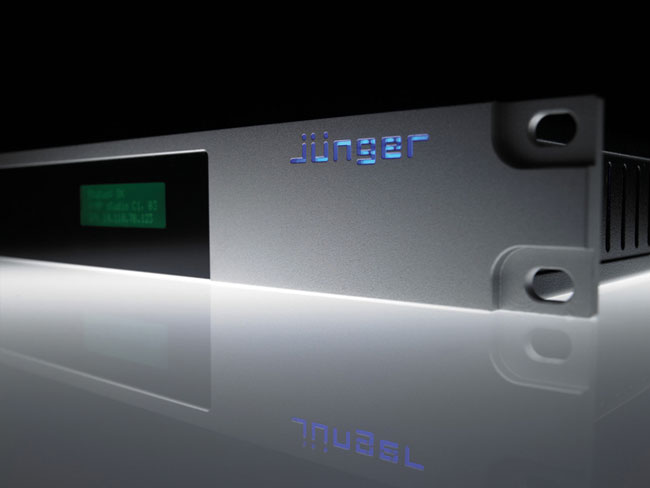 Jünger Audio has announced it will demonstrate its Smart Audio solution at IBC 2016.
Smart Audio aims to help broadcasters embrace automated audio production, particularly in live environments. It means investing in equipment that can automatically deliver audio content while maintaining high quality for consumers. The concept has already been adopted by a number of broadcasters, including Input Media in London and the ARD Tagesschau television prime time news service in Germany.
Alongside adaptive processing algorithms, the introduction of Smart Audio also enables broadcasters to choose devices that are fully interoperable with others in the broadcast environment and can integrate with both playout automation systems and logging and monitoring processes.
"In a world where resources are tight and broadcasters can't afford to employ an entire team of audio engineers to manage sound quality at every position, Smart Audio is the future," explained Peter Poers, CEO, Jünger Audio. "The only way to ensure that viewers receive a consistent, clear audio experience is to utilize a chain of intelligent and adaptive real time processing algorithms working together. This is what Smart Audio means: delivering high quality sound in a very efficient way, with minimal requirement for manual control or intervention from an operator.
"Auto-Level, Auto-Upmix, Auto-EQ, Auto-MIX, Auto-Loudness, Codec System Metadata Management – the intelligent combination of all these Jünger Audio adaptive algorithms will create the solution that delivers Smart Audio and program loudness will also automatically match – as expected."
At IBC 2016, display its range of D*AP products that can deliver a Smart Audio experience. Each device already incorporates a collection of the processing algorithms. They also employ the industry standard Ember+ remote protocol that allows seamless integration with a range of compatible equipment.
"Our D*AP processors offer automated leveling of individual sources to pre-condition the audio before final loudness based management," added Poers. "This is combined with auto up-mix to maintain a constant surround experience and the use of auto EQ to ensure consistency of spectral balance and that all important speech intelligibility. They also incorporate Jünger Audio's fully adaptive Level Magic loudness control that can adjust audio from any source, at any time, to the right level with no breathing, pumping, or distortion. Only a minimal number of initial parameters need to be set to make these processes work, which means we are already in a position to deliver the Smart Audio solutions that the industry now needs."
www.junger-audio.com
(JP/LM)
Top Related Stories
Click here for the latest broadcast news stories.