Broadcast News
03/05/2016
ITV Installs ShaxX Lite SMPTE Hybrid Alternative Connector Kit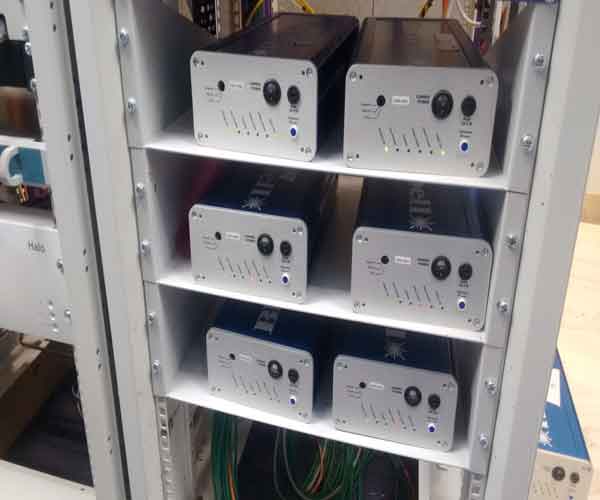 Bluebell Opticom has announced that ITV has installed a ShaxX Lite SMPTE hybrid alternative connector kit as part of a studio upgrade and relocation. The ShaxX Lite allows ITV to share the refurbished studio with an existing master control room in another part of the building.
The refurbished studio, which is used for live broadcasts of 'This Morning' five mornings a week, has been relocated a long distance away from the master control room, and the ducting was too congested to run SMPTE hybrid cable between them. ITV can now use a 6.5-millimeter multicore fibre cable in place of SMPTE hybrid cable to carry six camera channels, including all associated audio and data, with no difference in performance or operation.
ShaxX Lite provides full bidirectional signalling and power for broadcast cameras fitted with standard SMPTE 304M hybrid connectors. The unit allows crews to forgo SMPTE hybrid cables and take advantage of fibre in order to position cameras freely wherever they are needed, regardless of the distance between the cameras and control. Users simply connect the ShaxX Lite unit to the camera with a SMPTE hybrid jumper cable. The ShaxX Lite, which is connected to mains power on the camera end, powers the camera. At the same time, the ShaxX Lite is also connected to fibre in order to carry signals from the camera to the control room and vice versa. When used in combination with Bluebell's BC series modular fibre interface cards, the ShaxX Lite can multiplex several camera links over a single fibre.
www.bluebell.tv
(CD/LM)
Top Related Stories
Click here for the latest broadcast news stories.