Broadcast News
15/04/2016
Vegas Debut For New Transvideo Products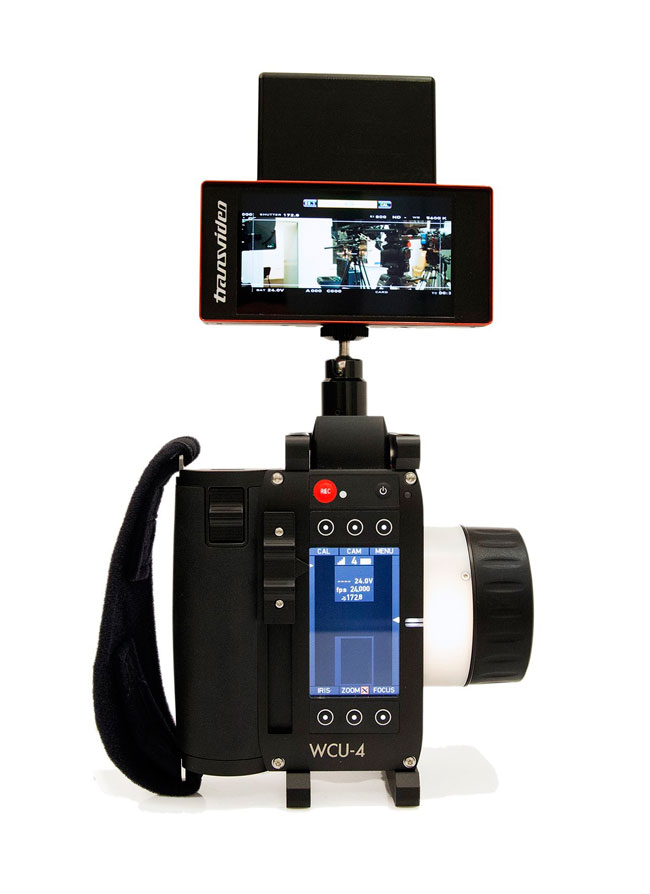 Transvideo has anounced it will present a new wireless transmission system at NAB 2016, booth N3436, which will enhance production and workflow for feature films, television and commerials.
The
Starlite RF
is a 5" 3G-SDI touch-screen OLED wireless monitor-recorder with built-in receiver. It can work in multi-cam environments. With a range of 600 feet/200 metres (LOS) it can be used for monitoring and recording aerial shots from drones. In addition, it can be used as a program feed monitor for a Steadicam, or other camera rigs or gimbals. The TitanHD2 wireless system has proven to be interference free in working television studio environments, and will work with up to 3 receivers Rx2. The product is now being delivered with the TitanHD2 transmitter, and soon with new additional receiver TitanRx2.
The
Transvideo Stargate
is a new generation, 7" high-end monitor-recorder with a 3G HD/SD 1920 x 1080 full HD display, a bright screen and compatible with 4K SDI signal. It features fast path processing with immediate display capability, and no latency. The camera output is directly available without any introduced delay. It has an intuitive interface and is suited for all types of production, including cinematography, broadcast, both indoor and outdoor productions. It has the ability to record dailies (H264 -> MP4/MKV) on SD cards, and has built in tools – Job-Oriented Views, Focus Helper, Peaking, Markers, 3D LUTS, Zoom and Tally. A user requiring a video feed from a 7" FHD monitor, it is possible to use the new additional receiver Rx2 on this monitor.
Recently, focus puller Benjamin Tubb said: "A monitor like that, with 1080p, daylight viewing, and no delay is going to be the best focus monitor out there."
Also at NAB 2016, on the ARRI booth (C6537), will be the
Transvideo StarliteHD5 ARRI
monitor-recorder. Transvideo has collaborated with ARRI to adapt the Transvideo StarliteHD monitor to control the ARRI ALEXA Mini and the ARRI AMIRA cameras. ARRI has released software SUP 4.0 for Alexa Mini and Amira, with enhancement to the monitor interface and functionalities. In addition, a new build 132a for the monitor will be available for free download shortly at www.transvideo.eu/support.
Image: The Transvideo StarliteRF monitor-recorder mounted on the ARRI WCU-4 controller.
www.transvideo.eu
www.aaton.com
(JP/LM)
Top Related Stories
Click here for the latest broadcast news stories.