Broadcast News
22/02/2016
Transvideo's Latest Products On Show At BVE 2016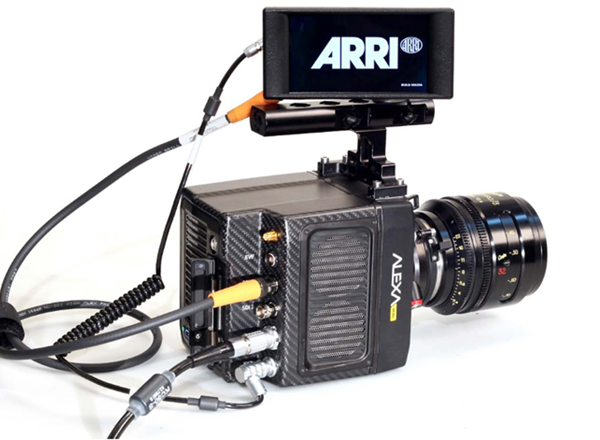 After attracting much attention at BSC Expo and Micro-Salon in Paris, the new wireless transmission solution from Transvideo, StarliteRF will be available to try hands-on at BVE. This 5" 3G-SDI touch screen OLED wireless monitor- recorder with built-in receiver gives great versatility and the possibility to use it in many different ways.
Totally free of cables, it's the perfect choice for directors, camera assistants, focus pullers and DOPs. Small and lightweight, it will enable directors to follow what's being shot on set, to work with the actors, and to avoid having to look over the shoulder of the DOP.
Emily Jane Robinson, cinematographer and founder of Emmyland Ltd said: "I saw the new Transvideo StarliteRF wireless monitor-recorder at BSC Expo and I'll be adding that to complete my ALEXA Mini set up. Either attached to the ARRI WCU-4 remote for my focus puller, or in the director's hand if we are pulling focus manually, with the StarliteRF, I can hook up just one tiny receiver to my rig and send out a perfect image to the director or focus puller."
With a top mounted antenna, a Sony consumer battery at the back, the StarliteRF features excellent visibility even in bright conditions, and the wireless video connectivity is low loss and with no delay. It has the ability to record dailies in H264 on an SD card- dailies can be reviewed at the end of the day by the director without requesting support.
With a range of 200 metres (LOS) it could be used for monitoring and recording aerial shots from drones. It could also serve as a programme feed monitor for a Steadicam or other camera rigs and gimbals. The Titan HD2 wireless system has been tested and proven in working television studio environments to be interference free, and will work with up to 3 receivers.
Focus pullers will find the solution suitable for mounting on ARRI's Wireless Compact Unit WCU-4 or Preston's hand units.
Transvideo's StarliteRF will enhance your production and workflow in feature films, television dramas and commercials.
Available from March 2016 in major rental houses at international level, it can be ordered through Transvideo local partners in the UK.
On Tiffen Stand Q10, Transvideo will present the new 7" Full HD StargateFHD monitor-recorder set up on Tiffen's new Steadimate arm and vest adaptor for the DJI Ronin and other gimbals.
The StargateFHD is a new generation high-end monitor-recorder with a 3G HD/SD 1920 x 1080 full HD display with a bright 1000 Nits screen luminance, compatible with 4K. It features fast path processing with immediate display capability, and no latency. The camera output is directly available without any introduced delay, increasingly important in many shooting situations.
With its intuitive interface it is invaluable for all types of production - cinematography, broadcast, both indoor and outdoor productions. It has the ability to record dailies (H264 -> MP4/MKV) on SD cards, and has built in tools: Job-Oriented Views, Focus Helper, Peaking, Markers, 3D LUTS, zoom and tally. -Available from April 2016.
On the ARRI stand J30 you can see the Transvideo StarliteHD5 ARRI monitor-recorder.  Transvideo has collaborated with ARRI to adapt the Transvideo StarliteHD monitor to control the ARRI ALEXA Mini and the ARRI AMIRA cameras
Constructed from aviation-grade aluminum, the rugged StarliteHD5-ARRI monitor is the size of a smartphone and weighs less than 200 g. It has a touch-screen interface that will allow it to control key ARRI camera functions. The StarliteHD5-ARRI is sold exclusively through ARRI sales channels, while the standard StarliteHD 5" monitor continues to be sold through Transvideo and its distribution network.
Emily concluded: "The StarliteHD5-ARRI is the monitor I've always dreamed of. It controls my camera with its touch screen interface and does pretty much everything I've ever wanted or needed and more- including waveform and vectorscope monitoring and internal h.264 recording."
transvideo.eu
(MH)
Top Related Stories
Click here for the latest broadcast news stories.