Broadcast News
31/03/2016
Mo-Sys StarTracker Goes Hand-Held At NAB 2016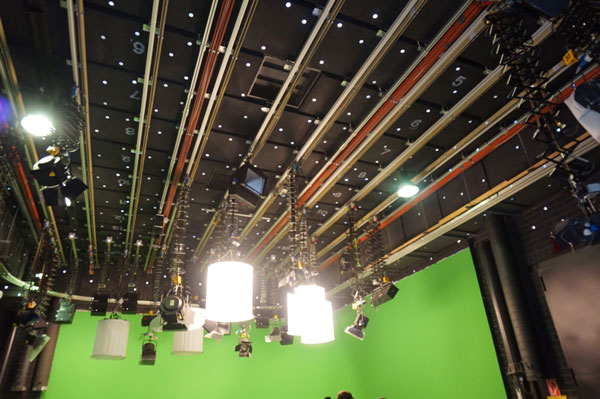 Mo-Sys Engineering will present a new hand-held version of their pioneering camera tracking system, StarTracker, at NAB 2016.
Mo-Sys Engineering will showcase hand-held camera tracking for the first time at NAB. Their versatile StarTracker studio camera tracking system uses a single optical sensor per camera, and retro-reflective stickers – or 'stars' – on the studio ceiling, making it an inexpensive and robust system already used by the likes of ESPN and the BBC.
Now this system is available for hand-held camera positions as well as pedestals, jibs and cranes, addressing the growing demand for all-in-one systems that enable virtual sets, augmented 3D graphics and pre-visualisation. Some of their existing customers, including HP, are already replacing existing Jimmy Jib crane-encoding kits with StarTracker.
In a studio environment, StarTracker places no restrictions on where the camera can go and what it can do, since it does not interfere with the set or lighting. The camera can do 360 degree pans, and move to anywhere in the studio as long as enough stars remain in sight of the tracking camera.
For outside broadcasting StarTracker offers an ad-hoc solution for Steadicams with a net fixed with ready-mounted stars or a star carpet that can be rolled out on location. 
StarTracker is:
• Immune to light sources from above (it uses blue or infrared LEDs)
• An absolute system, so there is no drift of tracking data over time and no recalibration required
• Compatible with all popular render engines
Mo-Sys is a media robotics provider servicing the high-end film and the global broadcast industry with remote heads, ceiling and floor-based camera rail systems as well as mechanical, inertial and optical camera tracking for virtual and augmented reality.
Mo-Sys has a strong focus on innovation and collaboration with its key clients including HP, GE, RedBull, ESPN and BBC.
Mo-Sys robotic products are used in the majority of Hollywood blockbusters including Life of Pi, Birdman, Spectre and Gravity.
mo-sys.com
Top Related Stories
Click here for the latest broadcast news stories.