Broadcast News
26/01/2016
Argosy Selected For Major Relocation Project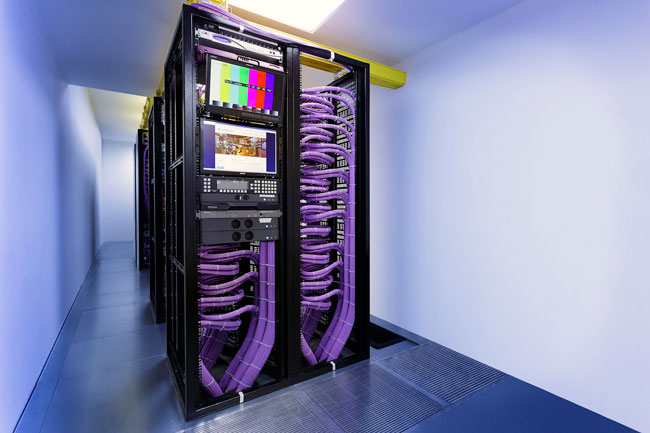 Argosy has supplied a range of its cable and connectors, racks and power supplies to Absolute CAD for a major relocation project. Pacific TV needed to move its London base from Aldgate to Clerkenwell, without disruption to its 24/7 channels and without unnecessary duplication of the hardware.
Systems integrator Absolute CAD had built the Aldgate facility in 2004. Moving it to a new facility, without disruption, required meticulous planning, and key to the project was to install racks and pre-wire the complete installation without the equipment, to allow for a phased move.
Argosy supplied over 33km of HD cable for the new centre, most of it Belden HD co-ax, together with matching connectors. The company also provided a total 23 rack cabinets, each fitted with redundant Argosy mains distribution units.
"Argosy supported us throughout the project, guaranteeing we received our supplies on time as we needed them," said Mike Watson, Technical Director of Absolute CAD. "The sales team at Argosy was superb, dealing with our large orders, some of which were for non-standard items. They made it easy to fulfil our project on time and within budget."
John Sears, Senior Field Sales Engineer at Argosy, added: "When supplying infrastructure products, our customers count on us for different things. Sometimes it is technical advice, product suitability, meeting delivery timescales or indeed all of these. In this instance Absolute CAD knew exactly what they wanted. We were able to deliver the right products when we said we would, even to the hour – whatever the requirements, Argosy will always meet them.
"Congratulations to Absolute CAD on achieving the incredible feat of moving a big broadcast installation while keeping all channel on air."
www.argosycable.com
(JP/LM)
Top Related Stories
Click here for the latest broadcast news stories.