Broadcast News
16/12/2015
Canon Europe To Feature At ISE 2016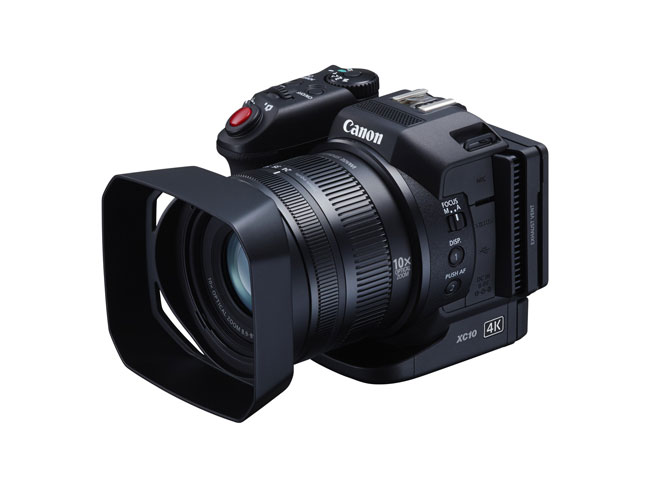 Canon Europe has confirmed it will showcase its next generation of projectors at ISE 2016.
Unveiled to the AV community for the first time in Europe, the flagship Canon XEED 4K500ST is said to be the world's smallest and lightest 4K installation projector. At ISE 2016, two 4K installation projectors will be combined to show the future of double-4K imaging, using content created with Canon's professional cameras.
The stand will also feature recent additions to both the LV and XEED lines as well as "touch and try" demonstrations of high definition cameras.
Beyond 4K Zone
The AV community will be able to experience the image quality of the XEED WUX4K500ST. Visitors can also see the projector up close and learn about new features such as its Marginal Focus, a tool that allows content projected onto a curved screen to stay in focus. The area will also include an immersive double-4K demonstration by stitching together two XEED WUX4K500ST projectors, resulting in extraordinary accuracy and a vivid audio-visual experience on a curved screen. The imagery was shot at above 4K resolution with a Canon EOS 5DS R camera.
Versatile Simplicity Zone
The XEED WUX projectors will demonstrate Canon's ability to meet the needs of its customers with new features like PC-less edge blending, and open up new possibilities for installations using HDBaseT technology, which can carry visual, audio and control signals across a single cable at distances up to 100m. These will be demonstrated with the XEED WUX500 and the XEED WUX6010 respectively. The recently launched XEED WUX6010 will also show how Canon projectors can function at a brightness comparable to higher lumen competitor models due to their lenses.
Reliable Flexibility Zone
The stand will feature a new dual lamp model, the LX-MU700, ideal for installations where continued high brightness is required, or where there is limited access to the projector. This new projector boasts a 7,500 lumen brightness.
Creative Capture Zone
The stand will also contain a touch and try area, with devices on display including the EOS C300 MKII with 4K lens, the EOS 5DS, the XC10 4K camcorder and the XF205 camcorder.
Digital Signage Zone
A section of the stand will be used to demonstrate how Canon projectors can be used for digital signage applications, allowing for multimedia installations enabled by the colour reproduction of Canon's AISYS optical projection technology.
Andreas Herrnböck, European business development manager, visual communications, Canon Europe, said: "It's been a really exciting year for Canon since ISE 2015. Not only have we announced our entry into the 4K projection market, we've launched a range of first-class products targeting applications from simulation and medical imaging through to schools, workplaces and entertainment. The focus of ISE 2016 is on letting visitors see for themselves the power and possibilities of Canon AV technology, as well as giving a glimpse into what the future has in store."
www.canon.co.uk
www.canon.ie
(JP/LM)
Top Related Stories
Click here for the latest broadcast news stories.