Broadcast News
09/12/2015
StreamGuys Integrates With Nielson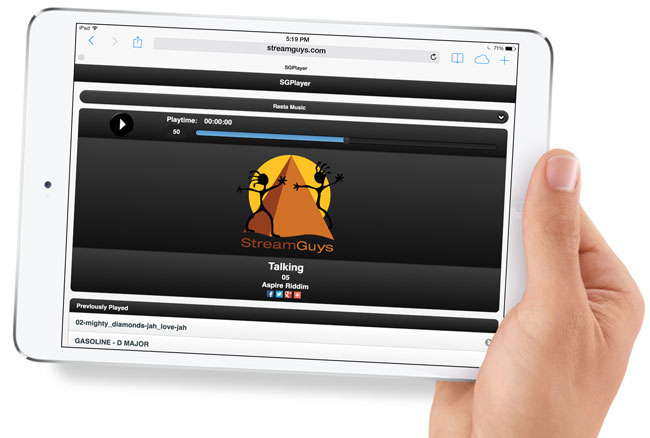 StreamGuys has announced it has integrated its HTML5 multimedia player – SGplayer – with Nielson. The integration will enhance online audience measurement for radio broadcasters.
Nielsen's certification of the technology as a "Nielsen SDK-enabled player" confirms that SGplayer will send pertinent end-user events to Nielsen to help provide detailed insights into listener demographics.
The client-side analytics which are delivered through SGplayer give a perspective on the user experience, which is key to the content provider. The integration of Nielsen's SDK means that Nielsen subscribers can unify analytics across multiple vendors and platforms.
SGplayer is a cloud-based HTML5 player with rollback Flash capability that delivers metadata (album art, artist, song and more), dynamic ad insertion, and multiple streams over a single SaaS platform, ensuring a high-quality audience experience across web browsers and mobile devices. SGplayer's compatibility across all consumer devices assures that Nielsen receives metrics from the widest online audience possible.
"Nielsen's integration with SGplayer and other innovative broadcast technologies delivers the authenticity in digital media reporting that has long been a challenge for broadcasters," explained Jason Osburn, executive vice president, StreamGuys. "As delivered through the trusted voice of Nielsen, advertisers are assured a thorough measurement platform that delivers reliable demographics."
Cox Media Group is among the first StreamGuys customers to implement the Nielsen SDK service within SGPlayer.
Tim Clarke, senior director of digital audience, Cox Media Group, said: "Consumers are listening to our radio stations on a wide variety of devices from traditional car radios to mobile phones and computers. Since Nielsen is the currency on which a large percentage of radio advertising is bought it is very important that all listening, no matter what the device, is accurately measured. The Nielsen SDK integration within SGplayer, which StreamGuys was very open and helpful about implementing, will move these measurement efforts forward to help support and grow our streaming business."
www.streamguys.com
(JP)
Top Related Stories
Click here for the latest broadcast news stories.