Broadcast News
20/11/2015
Sound Companies Welcome Avid VENUE | S6L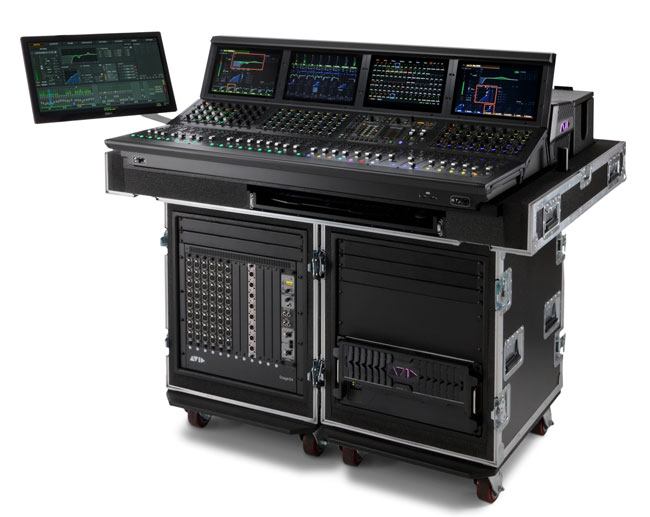 Sound companies throughout Europe have welcomed the Avid VENUE | S6L live sound system, Avid has announced.
John Smith, director of Kingdom Services, ordered the VENUE | S6L from UK services supplier, SSE Audio Group. He said: "Due to VENUE | S6L's ease of use, increased processing power and superior sound quality, it was the obvious choice to add yet another high-quality Avid product to our hire stock."
Wolfgang Neumann, Managing Director of Germany's 8days a week, added: "VENUE | S6L is the logical next step in the VENUE line of consoles with more power and great touchscreen workflows. VENUE | S6L is at the top product in our portfolio and I'm sure we'll see great adoption not only in touring but also for corporate events, musicals, theatre and classical productions."
Andy Huffer, sales director at HD Pro Audio in the UK, commented: "Having been intimately involved with sales and support of the original VENUE platform since its launch in 2005, we're very excited to represent the next generation of large-format Avid consoles – VENUE | S6L. File compatibility with the current generation, coupled with an extensive feature set places it firmly at the forefront of modern digital mixing consoles. With multiple systems already back-ordered for our clients, we've been overwhelmed by the reaction to S6L and we're looking forward to many more years of success with Avid VENUE systems."
Other European live sound companies that have invested in VENUE | S6L include Wigwam Acoustics (UK), TDA Rental, Satis&fy, and FeedBack Show System & Service (Germany), and DuShow (France).
VENUE | S6L is a fully modular, scalable live sound mixing system that delivers best-in-class functionality for a range of live sound mixing applications, including front-of-house, monitor, broadcast and theatre. Featuring modern, touchscreen workflows and an advanced live sound engine, VENUE | S6L can handle large, complex tours and events. Inegration with industry-standard Pro Tools, VENUE | S6L functions as a front-end to the Avid MediaCentral Platform, an end-to-end media management and distribution platform.
"As part of the VENUE line of the most trusted live mixing systems in the world, VENUE | S6L reinforces Avid's position at the forefront of live sound innovation," said Kyle Kim-Hays, senior vice president and chief marketing officer at Avid. "With demand for VENUE | S6L growing worldwide, Avid is poised to help live sound professionals to address the challenges of this rapidly evolving industry and take on the most complex performances."
www.avid.com
(JP)
Top Related Stories
Click here for the latest broadcast news stories.