Broadcast News
30/10/2015
LiveRing Now Available To Phone Users Worldwide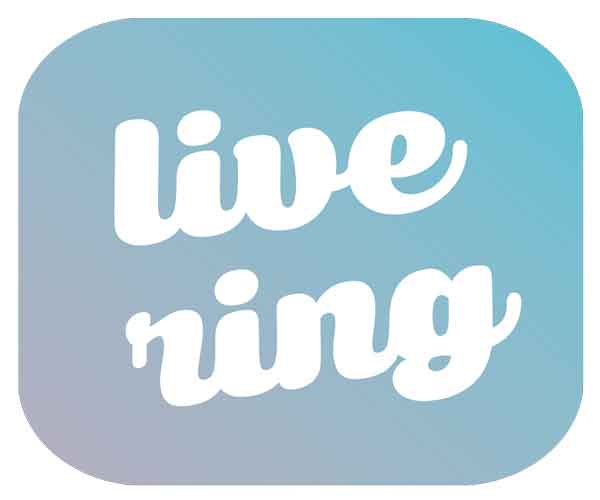 The first many-to-many live video app, LiveRing, has announced it is now available globally for iPhone and Android users.
The app, which enables users to call friends and connect up to five people in a real-time video call, capitalizes on the "moment marketing" movement, in which social mobile apps and networks provide real-time moment sharing.
With LiveRing, users can invite friends to join in a real-time moment, and users can even take and share a "group selfie" image.
It is the first mobile video experience that enables users to share live group video in a social networking setting. LiveRing can be downloaded from the Apple iTunes App Store or the Google Play Store
here
.
Daniel Holmstrom, founder and CEO of LiveRing, appeared on a panel at the inaugural StreamCon New York Industry Summit today, 30 October, at 3:00 pm, in Panel Room 4 (Room 1E12) at the Javits Convention Center in New York City.
Unlike live video streaming apps, such as Periscope and Meerkat, LiveRing enables more social engagement, rather than a one-way broadcast. LiveRing's user interface, which creates circles for each participant's face, enables each user to hear and see each other, replicating a face-to-face group meeting. The LiveRing app offers unique potential for marketers with users' undivided real-time attention, geolocation, and personalization tags. For the target group of teenagers and young adults, the app offers social sharing features that can change how moments are shared and increase fan engagement.
"Being truly social is not about saving our recorded lives. Human communication is about action and reaction, and only live mobile video can create that kind of presence using technology," said LiveRing founder and CEO, Daniel Holmstrom. "Imagine, for example, a cool moment, where you just wish your best friends were there with you. It is for these moments that we created LiveRing."
LiveRing initially experimented with sharing around big moments, whether football games or concerts, that users would want to share, live. The team found that a shared, live memory was a more compelling use case, rather than sharing a static photo or video. Having a presence in someone else's moment – whether seeing a new-born baby, or a new home, captures true experiences in ways that current apps do not allow.
Unlike Skype or other video calling services which can connect several people in a live video call, LiveRing enables true on-the-go mobile video sharing for up to a few minutes. The moment marketing capabilities of LiveRing will provide users, brands and advertisers with opportunities to create engaging real-time social network interaction, in an easy-to-use manner.
livering.com
(LM)
Top Related Stories
Click here for the latest broadcast news stories.