Broadcast News
29/09/2015
Aaton Digital Receives Design And Innovation Award At IBC2015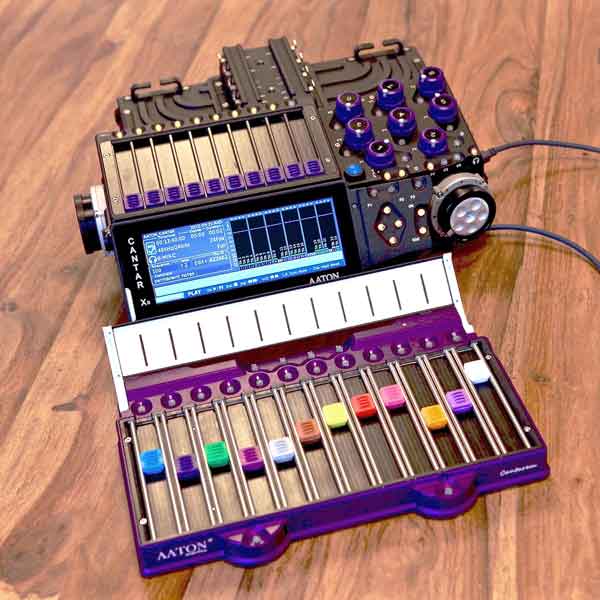 Aaton Digital was awarded the IABM Design and Innovation award in the audio category at IBC 2015, it has been announced.
The company won the accolade for its new CantarX3 digital 24 track location audio recorder.
This year's industry awards were received at a special ceremony held during IBC2015, at the Emerald Lounge, RAI Amsterdam.
The winners were assessed on their perceived impact to the industry in terms of end user benefit, value for money, innovation, implementation, performance or new opportunities created.
Aaton Digital's CEO, Jacques Delacoux said: "We were delighted to receive a Cinec Award in 2014 when we first showed the prototype and now doubly delighted to receive this award from this respected international association of manufacturers."
Innovation can be seen in many areas of the recorder. With both the linear and the rotary faders there is no direct mechanical connection between the fader and the electronic sensor it is adjusting. There are very strong small magnets that connect the outside to the sealed electronics inside via a magnetic field, to keep water and dust out permanently. Roller balls and bearings are also used within and the end result is an excellent 'feel' to the controls but without the worry of ingress of dust or water.
Production models of the CantarX3 are now being delivered to the many who pre ordered.
The Aaton and Cantar names already carry forward a reputation for outstanding quality, practicality and reliability, and in the new CantarX3 Aaton Digital has applied new digital technology and new manufacturing techniques to create an outstanding flexible tool for those who need to record professional audio for years to come.
Jacques is also CEO of Transvideo, known for the design and manufacture of high end reference monitors widely used by broadcast and motion picture industries and highly respected for their accuracy and reliability.
Aaton Digital's new CantarX3 location 24 track digital audio recorder is the ultimate machine for the professional sound recordist and for motion picture, location and orchestral recording, with both stunning appearance and performance.
www.aaton.com/
http://www.transvideo.eu/
Top Related Stories
Click here for the latest broadcast news stories.