Broadcast News
20/07/2015
Research Shows 'Lighting-Track' For Video Can Enhance Viewing Experience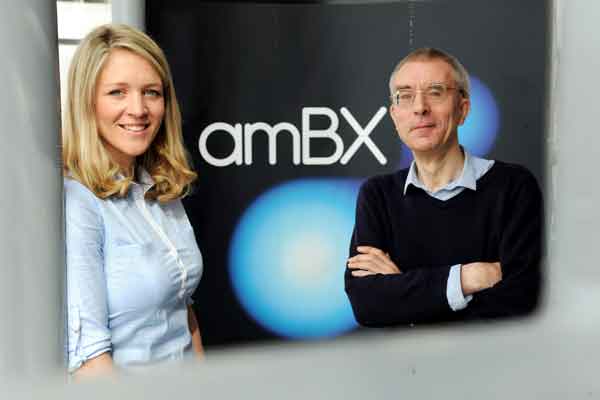 A new research study from scientists at Teesside University has shown that different background colours, when used whilst viewing video content, can influence moods and change the way people experience films or other media.
The study, completed in association with British lighting control specialists amBX, claims that innovative ambient lighting could make a visit to the cinema a more immersive experience. It is claimed that the project, which has been part-financed by Innovate UK (formerly the Technology Strategy Board), could have a major impact on the development of both commercial and home cinemas, and even advertising.
"In the same way that a soundtrack or cinematic score can heighten tension or help create a particular mood during a film, certain colours present in a room's ambient lighting can impact upon how people react to certain content," explains David Eves, Chief Technology Officer at amBX.
"This research has shown, for the first time, that coupling different types of light with media enhances the user experience and that there is a strong correlation between our mood and different colours."
The research claims that its findings pave the way for films to be distributed with a 'lighting track' as well as a soundtrack to determine the ambient lighting in a screening room or cinema. amBX says that the findings could also be utilised in other applications such as lighting systems in hospitals, workplaces and schools.
Paul Van Schaik, a Professor of Psychology at Teesside University's School of Social Sciences, Business & Law, devised a system to measure people's reactions to different colours. Volunteers were shown sequences of media clips and excerpts  whilst amBX's technology created differing colours of ambient lighting in the room. The volunteers were asked to rate how the colours impacted upon the experience of watching the video content.
The preliminary research has shown that yellow light provokes a positive feeling whilst negative moods were created with the addition of a red light.
Professor Van Schaik said: "This is the first major piece of research into how to improve the user experience of people watching films – it's something that has been typically applied to computer games. We now know that lighting does enhance the experience and we have been able to establish a scale with which to measure it. We can now refine this to investigate the impact of other colours."
Eves says that amBX is exploring how this technology also can be used in other settings where lighting might help people feel more positive. The company says that with its new connected lighting control systems it will be possible to deliver more appropriate lighting in the workplace. Bio-adaptive lighting provides artificial light controlled in such a way as to match the needs of human biological cycles, or circadian rhythms – our physical, mental and behavioural changes that follow a roughly 24-hour cycle, responding primarily to light and darkness  - in the most effective and appropriate way. It supports improved health and wellbeing and aspects of human behaviour that benefit from varied and changeable lighting.
ambx.com
Top Related Stories
Click here for the latest broadcast news stories.