Broadcast News
01/05/2015
DPA Microphones Used At 2015 Kentucky Music Hall of Fame Induction Ceremony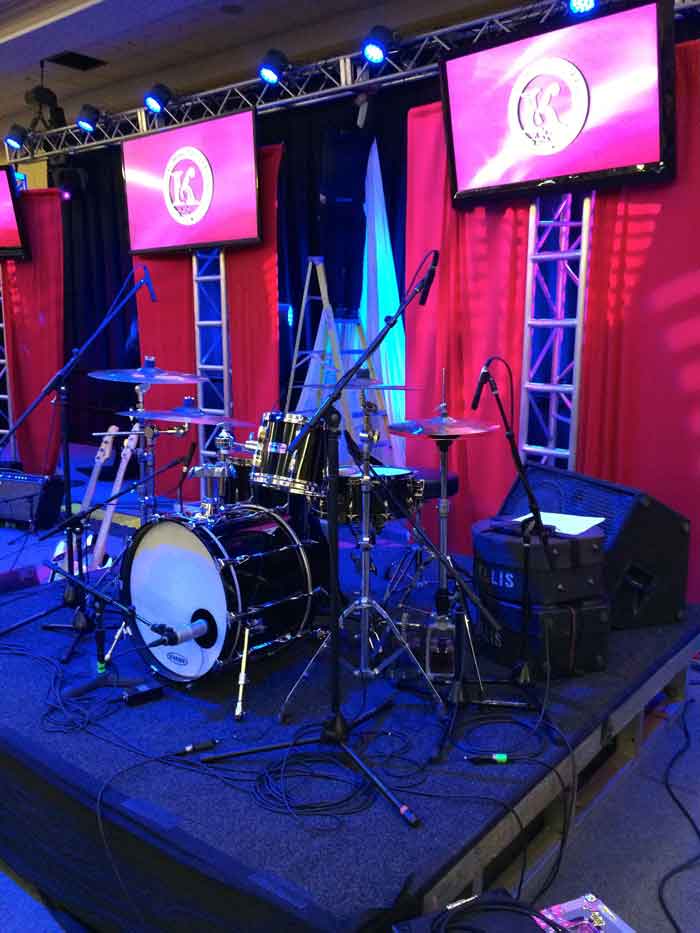 DPA Microphones was front and centre at the 2015 Kentucky Music Hall of Fame Induction Ceremony on 10 April, when artists such as Montgomery Gentry and members of the Backstreet Boys performed.
Tony Cottrill, the event's FOH engineer and Director of Live Sound for the Blackbird Academy in Nashville, called on his supply of supercardioid d:vote 4099D Drum Mics and cardioid d:dicate 2011C Recording Microphones for the drum kit used by the event's inductee performances.
While the d:votes were attached directly to the individual drums and cymbals, the d:dicate 2011Cs were used as overheads. "I chose the DPA 2011Cs because they are natural-sounding and offer full frequency response," said Cottrill.
Another reason Cottrill selected DPA mics is their ability to withstand high SPL levels.
The compact nature of the d:vote and d:dicate mics were also well-suited to the event.
To support his DPA microphone collection, Cottrill relied on a JBL VT4888 PA system with OAP subs, and a Yamaha M7CL-48 for mixing. An identical console was also selected by Monitor Engineer Dwayne King. Cottrill and King were joined by FOH tech Rick Raynes; AV Coordinator Danny Davis, President and CEO of Pro Video Audio Productions, which provided the sound design for the show; and Operations and Production Manager Eric Weber.
Cottrill already plans to include additional DPAs on stage for the 2016 ceremony.
www.dpamicrophones.com
(CD)
Top Related Stories
Click here for the latest broadcast news stories.