Broadcast News
16/04/2015
SMPTE, HPA Call For Student Film Festival Entries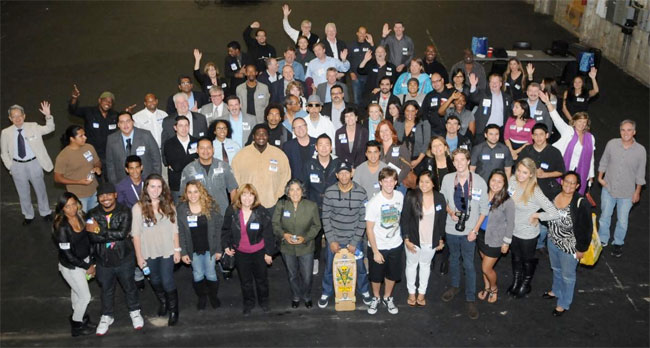 The Society of Motion Picture and Television Engineers (SMPTE) and the Hollywood Professional Alliance (HPA) have issued a call for entries for the SMPTE-HPA Student Film Festival. The festival will be held during the SMPTE 2015 Annual Technical Conference & Exhibition (SMPTE 2015), October 26-29 in Hollywood, California.
"SMPTE is committed to supporting the next generation of technologists, and the SMPTE-HPA Student Film Festival is a rich addition to our existing student engagement programs," said Barbara Lange, executive director of SMPTE. "The event will showcase the impressive creative talent of the Society's youngest members."
Festival entries must fit into one of three award categories:
• Best creative use of technology to engage the audience in the story (run time 5 minutes, 30 seconds)
• Best portrayal of entertainment technology in the film — documentary format (run time 5 minutes, 30 seconds)
• Best creative use of virtual reality in storytelling (run time 3 minutes).
A fourth award, for best in show, will be voted on by the festival attendees and awarded on the evening of the festival.
"The merging of creativity and technology, at the heart of the combination of SMPTE and HPA, is also driving the future of content creation," said Leon Silverman, president of the HPA. "We want to encourage the next generation's vision and ability to tell stories in new and exciting ways."
The SMPTE-HPA Student Film Festival is open to full-time students currently enrolled in an accredited college, university, or film school. This is an international festival, and entries from all parts of the world are encouraged. As the festival focuses on technology, students should ideally major in an area that emphasizes engineering, science, advanced technologies, or fundamental theories associated with motion imaging, sound, metadata, and workflows consistent with SMPTE's field of interest. Eligible students are required to have completed four courses toward their major course of study and be in good academic standing. Supporting documentation and identification must be presented in order to qualify.
Further information, including the application form, requirements, rules and regulations can be found online at
www.smpte.org/film-festival
. Entries will be accepted now through September 9, 2015.
SMTPE membership is not a prerequisite; however, students may join as student members for just $35 or for free if this is their first year of membership and they apply via the Student Membership Challenge. Further information is available at
www.smpte.org/student-membership-challenge
Image: Student Event Group Shot at RED Studios
www.smpte.org
www.hpaonline.com
(JP)
Top Related Stories
Click here for the latest broadcast news stories.