Broadcast News
06/03/2015
Cooke Optics To Ship New Anamorphic/i Lenses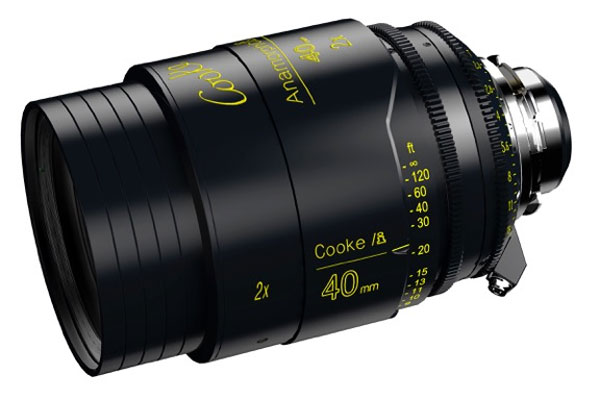 Cooke Optics, manufacturer of precision lenses for film and television, has pledged to start shipping the 25mm and 135mm Anamorphic/i lenses by NAB 2015. The new lenses, announced at IBC2014, will further enhance the range, which currently includes 32mm, 40mm, 50mm, 75mm and 100mm models.
One of the first films to be completed using Anamorphic/i lenses is Un Homme Ideal, shot by Antoine Roch, AFC. He said: "The Cooke Anamorphic/i lenses have a wonderful round feel to them. We really put the set through its paces, using them in a multitude of shooting situations – day, night, interior, exterior, rain, sun, even into a splash bag – and the lenses performed beautifully all the time, with nice oval bokehs."
John Lindley, ASC, who recently used the Anamorphic/i lenses on a Hungry Man commercial for Kraft, said: "I wanted to use the Cookes because I needed high speed anamorphics and these lenses are very fast and sharp without being too heavy. They also don't breathe as much as some of the other anamorphics I have used. All spots were shot in fairly small interiors so I didn't have much room to light to the high level some other anamorphics require. I used all the lenses from the 32mm – 100 mm, and they performed perfectly. I look forward to using them again."
Cooke lenses have also been used on many of the films nominated in this year's awards season, including The Grand Budapest Hotel (cinematographer Robert Yeoman) and Mr Turner (cinematographer Dick Pope).
At NAB 2015 Cooke will also present its 5/i prime lenses, the S4/i series and the increasingly popular miniS4/i range. In addition, the latest products in the Cooke Metrology range will be available for demonstration.
www.cookeoptics.com
(JP/IT)
Top Related Stories
Click here for the latest broadcast news stories.