Broadcast News
12/01/2015
What It Means To Be A 21st Century S.I.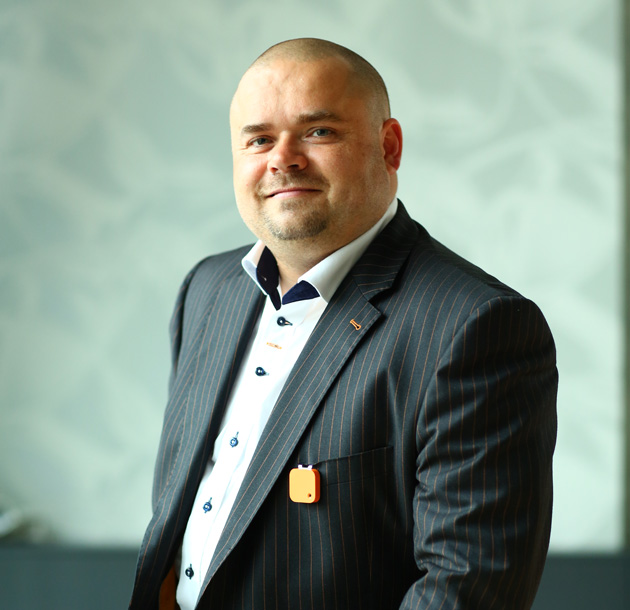 In days of old – and by that I mean about 20 years ago – operating as a broadcast Systems Integrator was pretty straightforward. So long as you understood your customer's workflow, could handle finances and budgets and could specify and install the necessary equipment and cabling, you were fine, writes Tomas Petru, CEO, Visual Unity.
But then things changed. During the late 1990s and beyond, an influx of new technologies came along and suddenly broadcast was far more complex. Faced with innovations such as High Definition transmission, surround sound audio and 4K, broadcasters quickly realised that many of their existing facilities would at the very least need an upgrade. On top of that, the introduction of smart phones and tablets revolutionised the way in which the public consumed content and meant that broadcasters had to factor multiscreen and Over The Top (OTT) solutions into their workflows.
These rapid changes to infrastructure and business models have made Systems Integrators more important than ever. But not all Systems Integrators are the same, and only those who understand how to bring increasingly complex, software-based systems into a broadcast workflow will succeed.
As a leading Systems Integrator and multiscreen platform provider, Visual Unity does have the expertise to help broadcasters introduce the latest technology and deliver an effective multiscreen strategy, with minimal risk and maximum return on investment. Today's systems require an interconnected exchange of data, which means integrating many different formats. This complex new world presents challenges for everyone – broadcasters and Systems Integrators alike. Where once the router was the heart of any broadcast facility, it is now the Media Asset Management system, and this needs to be much more than just a digital version of a tape library if broadcasters want to monetise their content and/or interact with tech savvy audiences via social media.
Today, broadcasters must accept that viewers are everywhere and they want full integration on every device they are using. Someone watching a morning chat show, for example, wants the recipe they are seeing demonstrated delivered straight to their tablet or smart phone. And it's a two-way street – broadcasters want systems that allow them to incorporate mobile and user-generated public content into their own programming, especially their news channels. They also want reliable and easy ways of interacting with audiences in order to power their revenues. It's no good trying to pretend that broadcasters can maintain revenues based on the 'old technology' paradigm. Instead, they must participate in this change so they don't miss out.
Visual Unity's expertise is already helping broadcasters to fulfill their multiscreen needs – in some cases even before they were fully aware they have them. The injection of over $7.2 million (€5.2 million) that we received earlier this year from 3TS Capital Partners is already helping us tackle another issue the SI industry faces – one of having enough working capital to cover cash flow. The industry is more budget-led than ever, mainly because it is now run by financiers rather than people from a purely engineering background.
Broadcasters are also more savvy about equipment specifications and are happy to use more than one vendor to get the best price. For Systems Integrators, this means having to be really competitive on price while at the same time offering real flexibility. As a result cash flow exposure is much higher than it used to be. Where in the past we would expect exposure of around 10% on any given project, it is now not uncommon to face up to 70%. This does make it harder for smaller companies to compete.
These are challenging times for the broadcast industry, but they are also exciting and we're working closely with key broadcasters to help them integrate their current infrastructures and in-house resources into new platforms that deliver real digital dividends. Our flagship vuMediaTM end-to-end OTT platform, which has already won a ConnectedWorld.TV Award, allows broadcasters and content owners to control how their brand and assets are managed, delivered and monetized in the multiscreen environment. Highly scalable and flexible, vuMediaTM has already been installed by broadcasters such as Al Aan in the Middle East, Tanzania Box in Africa, Calinos in Turkey, RSI in Switzerland and TV Nova, Czech TV and TopFun in the Czech Republic.
All of these customers – and many more – are using vuMediaTM to deliver a cutting-edge live viewing experience on the web or any mobile or connected device. This platform also enables comprehensive Video on Demand services, social network integration and secures the distribution of content – all of which can be deployed into existing workflows and business processes.
The article is also available to read in
BFV online
.
(IT/JP)
Top Related Stories
Click here for the latest broadcast news stories.