Broadcast News
11/12/2014
Future-Proofing While Expanding Your Facility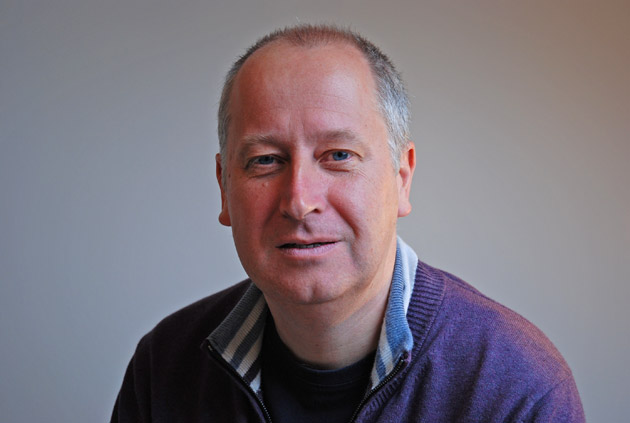 Upgrading, expanding, relocating premises – all of these require a great deal of planning and foresight. After all, they're not the kind of things that you would do on a regular basis, so ensuring that the changes you make will stand the test of time is of paramount importance – By Robin Howell, Founder of Wire Broadcast.
This was the challenge facing Platform Post Production when we began work with them earlier this year. Platform had outgrown its space and the opportunity had arisen to expand into an additional two floors of the building which was already its home on D'Arblay Street in Soho. The expansion was to increase the facility's size by about 30% and it was the biggest expansion they'd ever undertaken, going from seven Avid Media Composer rooms to twelve, as well as building additional online and audio rooms.
Platform had worked on a wide range of broadcast television for thirteen successful years and we'd worked with them on improvements and upgrades on a number of occasions during that time. The new project, however, was on a greater scale than anything we'd ever been involved with for them and we wanted to help create a space that was not only fit for today, but also for tomorrow. Working alongside AKA Design and builders Westwood, Wire Broadcast worked to install four online suites and a graphics area. Three of these suites could be used flexibly between the companies multiple Flame and Avid edit systems, whilst the fourth formed the Baselight grading area.
The extended facility also had space to accommodate a new sound room to the highest specification. Designed by leading acoustic architectural specialist Whitemark, the new studio is capable of mixing in stereo and surround and has its own dedicated voice-over room.
Our early planning discussions with Michael Sienczak, Technical Manager at Platform, indicated that there were some bottlenecks around the network switching. We agreed new 10G switching backed by 10G capable Cat6a copper cabling, flood wired and used in conjunction with optical fibre, was a way to safeguard the facility's future capabilities. Just a handful of videos managed to squeeze themselves in before the death of SDI!
Our recommendation was to install fibre as well as copper, but if you can send 10gig over copper why would you bother installing fibre as well? We felt the fibre optic route would still offer a great deal of flexibility in terms of use. Putting just a single cable, with multiple cores, into each operation area gives you loads of bandwidth and a whole host of different possibilities, working now and looking to the future. It's the 'get out of jail free' card of post production systems integration. Platform has all its workstations centrally located and systems are currently being extended to suites over fibre. They use a fibre backbone between the central switch in their machine room and the edge switch in the new area. Additionally, since we have so little video cabling, we have the option to run video over fibre if that is required in different areas of the building in the future.
Platform decided to go for a switch that was compatible with their ISIS; a Dell S4810. It is a 48-port switch with all ports 10G capable allowing for the Flames to run at 10G and all the other systems to move media at their maximum speeds. Upgrades are ongoing with the Flame assist machines, which are available in addition to the main systems in each suite, and this should substantially assist in the production of the high end promo work that Platform does.
Michael Sienczak of Platform said: "With the new network switch we were able to integrate things here a little more easily. It allows us to much more reliably predict when media will finish transferring, how long relinks will take and we can be much happier that the network is no longer a bottleneck in the system. Both the fibre and the Cat 6A that Wire installed, along with the new switch, give us great flexibility when it comes to the new rooms in the expansion."
The article is also available to read in
BFV online
.
(IT/JP)
Top Related Stories
Click here for the latest broadcast news stories.