Broadcast News
10/11/2014
Thorsten Milse Upgrades Sachtler Kit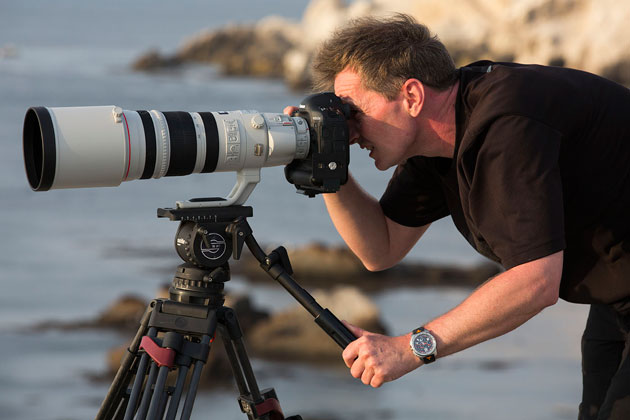 German-born professional nature and wildlife photographer Thorsten Milse has been using Vitec Videocom brand Sachtler's tripods and fluid heads for years.
From using the Sachtler ENG 2CF tripod four years ago, Mr Milse has now moved to the Speedlock CF tripod and smaller 75 CF version.
"At the moment I use the Speedlock CF tripod with DV 10 SB fluid head from Sachtler," he says. "It is ideal for the longer telephoto lenses such as the EF 600mm/F4 L IS USM Canon. It works perfectly with the Canon EOS-1D C to capture 4K footage, especially when going in for the close up shot. The head also ensures that I can shoot smoothly and accurately even with the fast movements of the subjects I am shooting.
"I also make use of the smaller combination tripod Speedlock 75 CF with the floating head FSB 8. The stability of the tripod is unmatched, even with the smaller cluster. The rubber feet are an excellent feature because they give the tripod a good grounding and firm footing even in soft soil or desert sand.
"The Speedlock functions allow me to react quickly to any situations in the field and enables me to be ready to fire in just a few seconds."
The tripod features Touch/Go plates which enable the camera and lenses to be quickly mounted on the fluid head, regardless of landscape, conditions or environment.
Sachtler has also custom manufactured removable plates for Milse's Canon's telephoto lenses.
"With these special removable disks, the Touch/Go plates match the two screws exactly with the threaded holes in the lenses and are safe from unintentional twisting and, as a result, very stable. The plates themselves do not distort any handheld work and fit perfectly to the lenses. The balance of the fluid head is also very good and the friction can be adjusted easily."
www.vitecvideocom.com
(IT/JP)
Top Related Stories
Click here for the latest broadcast news stories.