Broadcast News
10/11/2014
Image Store: Looking At Long-Term Data Archiving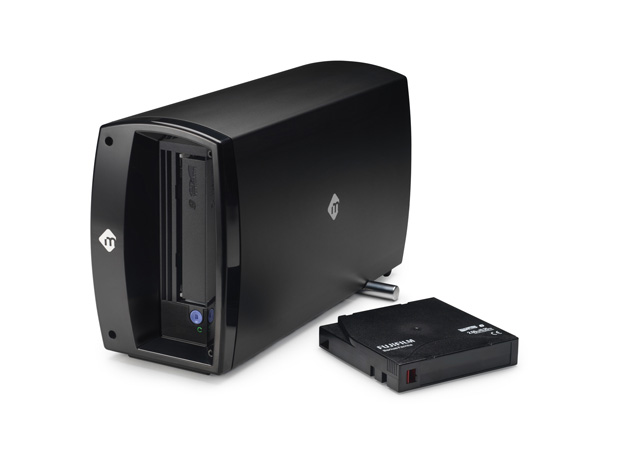 If you are storing data on hard disks for the long-term, you WILL lose data. You need a Plan B. In this article we look at LTO tape which is low cost, reliable and has a guaranteed life of over 30 years.
Archiving with tape is not just about speed or storage capacity. It's about workflow. Everything you learned working with magnetic video tapes applies to working with LTO tapes.
For successful archiving you need to:
• Create backups on a consistent, regular schedule
• Organise files before you archive them, don't try to reorganise the tape itself
• Correctly store and track your tapes
• Track your files after they've been archived
• Use tapes for data you want to store for a long time or transfer somewhere else, not for files you need to access continuously
• Storing files for the long-term is important. Finding the files you've stored is even MORE important.
• Having the right hardware is only half of the solution to archiving. The other half is tracking which files are stored on which tape.
LTO-6 Thunderbolt now makes archiving easy
The Thunderbolt LTO-6 Tape drive from ImageStore is designed to complement the glowing-black appeal of the modern day IT environment. Designed as a stand-alone system to be attached to a single computer, it has all the necessary software to immediately start saving critical files to tape and track files once stored.
It reads and writes data around 150MB/second (the speed of a single SATA hard drive), and holds 2.5TB of native data per tape. Inside the unit we use a LTO-6 drive from IBM; one of the three founding partners of LTO technology and the complete unit is Certified by Apple and Intel.
www.imagestore.co.uk
(IT/JP)
Top Related Stories
Click here for the latest broadcast news stories.