Broadcast News
31/10/2014
DOP Jack Shelbourn On Anton/Bauer...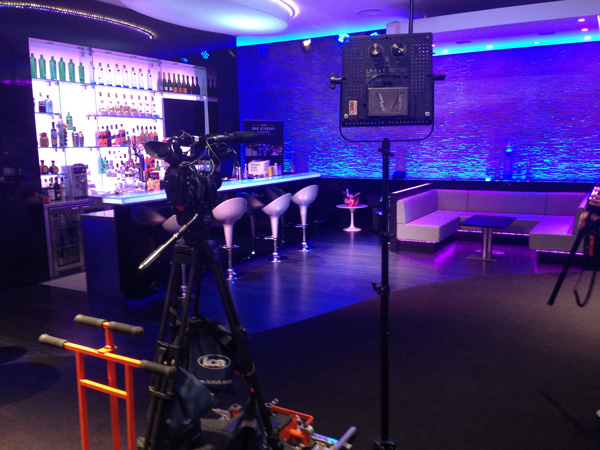 Director of Photography Jack Shelbourn has revealed his choice of Anton/Bauer batteries in his kit portfolio.
Mr Shelbourn has shot shorts across the UK and Italy, and feature films in London and Budapest, from drama, comedy, horror and science fiction – shooting full camera and lighting packages, or guerrilla style with minimal kit and crew.
The first opportunity to use the batteries was when he acquired a Sony FS700 and needed to power a wireless monitor.
"I have been using Anton/Bauer batteries for more than two years now, having read about the use of them on Shane Hurlbut ASC's blog," he said.
"Shane is a DOP I really admire and I used to look at his blog a lot when I first started out in the film industry. I mainly use the Anton/Bauer DIONIC HC batteries, the five battery and charger kit, as I can always maximise power by having four charging and one on the camera. It's a great kit.
"I have worked with them on a multitude of commercial shoots, or when shooting in a studio environment. They are ideally suited to those projects where I have multiple monitors on set for clients and I also use them when powering larger cameras, such as the ARRI Alexa. I tend to use Anton/Bauer's Hot Swap mount so I can mount two fully charged batteries simultaneously and then 'hot swap' them for perpetual power."
Mr Shelbourne recently filmed a commercial in The Money Shop store. Anton/Bauer batteries were used to power a whole host of equipment, including three monitors for on camera, the director and the clients, as well as an external recorder on the camera. The director on the shoot, Gabriel Henrique Gonzalez, had recently broken his leg, which brought a further challenge in terms of space and the requirement to power an additional monitor.
He said: "Previously when we worked together, Gabriel would always stay near to the camera but as he was physically unable to move around he had to sit down with his own monitor. We ran out of room fast, with a Dolly, camera, a 5K Fresnel, a whole host of Kino's and other lighting control. The Anton/Bauer DIONIC HC's were perfect, we could keep his monitor powered all day and the same batteries could be used to power everything else, which made life on set far easier."
"Secondly, we didn't add to the wires on set. This helped as we spend two thirds of the first day shooting outside, so the director could still be there, near the crew and cast, keeping up his dialogue with the artists on screen, and directing all the performances. This was really important as all the artists on camera were employees and not actors. The director had to be close to them to bring out the performances needed, if he was stuck inside with the clients, this wouldn't have been possible."
www.antonbauer.com
(IT/JP)
Top Related Stories
Click here for the latest broadcast news stories.