Broadcast News
29/10/2014
AJA Io Selected For Descendents Documentary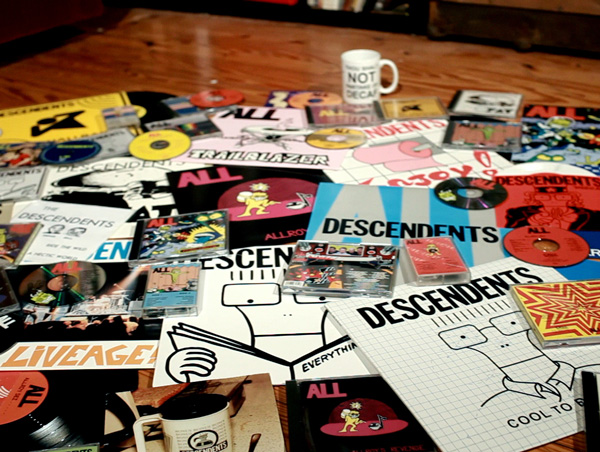 For editorial workflow for new film 'Filmage: The Story of DESCENDENTS/ALL', the directors have turned to AJA's Io XT Thunderbolt-enabled professional video device for on-the-go I/O.
The film began as a labour of love for a group of creatives working at Dallas-based post house CharlieUniformTango (CUT), and has now evolved into a full-fledged documentary production.
Within four years, the film's directors Deedle LaCour and Matt Riggle, along with editors Justin Wilson and James Rayburn, had traveled the world, combining their love for '80s US punk music with filmmaking to deliver a work that follows the history and influence of punk band the Descendents.
The film features a compilation of present-day interviews with band members and industry influencers, fan video submissions and archived tour media.
Over fifty segments were captured during production, on top of hours of fan content and newly released tour photos, videos and memorabilia. Rayburn set out in search of a portable workflow solution to simplify the job, and ultimately turned to AJA's Io XT.
"Io XT is dependable, and I can use it anywhere – in my house, at the office or on set. No matter where I am, I can just plug it into my computer, fire it up, and just like that, we're monitoring my Avid cut using the HDMI out from the Io XT," he said.
Throughout post, Rayburn churned through hours of footage, relying on a laptop, Avid Media Composer, an AJA Io XT, LCD monitor and two smaller Asus monitors for editorial. The laptop drove the Asus monitors, sending a video signal through the Io XT, so that the edit could be reviewed in real-time.
The filmmakers enlisted the expertise of Filmworkers Club colourist Mathew McClain to preserve and enhance the picture quality.
Throughout finishing, KONA LHe Plus cards were used. Rayburn said: "I'm not used to the high level of deliverables for a film like this, so when we finished it in Avid, we had distributors come to us with several different format requirements for the audio channels and digital files, so having the KONA LHe Plus for output to HDCam SR tape was a tremendous asset come delivery."
Live photography by Atiba Jefferson
www.aja.com
www.charlieuniformtango.com
(IT/JP)
Top Related Stories
Click here for the latest broadcast news stories.