Broadcast News
03/10/2014
SCTE Announces Autumn Lecture Details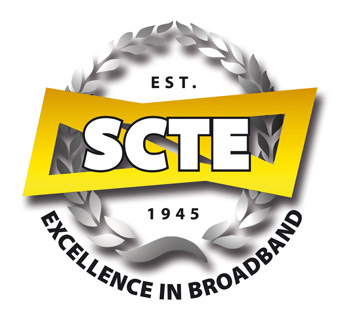 The SCTE has announced the details of its Autumn Lecture and Annual General Meeting (AGM), taking place on 16 October 2014 at the Royal College of Surgeons in London.
Presentations will cover a range of topics such as the future of cable access architectures, 4K and network power consumption. A cocktail party will be held afterwards in the library at the Royal College of Surgeons for members and non-members.
Autumn Lecture topics include:
• "The Growing Pains and Tribulations of a National Cable Operator" presented by Alan Corfield, Manager, Transmission Engineering, Virgin Media.
• "4K in Focus" presented by Charlie Bercier, Broadcast Solution Engineer, ATEME.
• "Distributed, Digital and Abstracted... The Future of Cable Access Architectures" presented by Frank Miller, Global Chief Technology Officer of MSO, Huawei.
• "How to Decouple Network Scalability from Network Power Consumption without Sacrificing Performance" presented by Neil Sugden, Technical Director, Europe, Transmode.
• "Guaranteeing Quality in an IPTV System" presented by Göran Appelquist, CTO, Edgeware AB.
• "Piracy and Live Sports: Protecting Assets, Enhancing Consumer Experiences" by Rory O'Connor, VP of Managed Services, Irdeto.
"The SCTE Autumn Lecture and Annual General Meeting offer our members and the industry a platform for reviewing the latest technology developments and discussing the outlook for the future," said Dr. Roger Blakeway, SCTE President. "As is the case with all our lecture meetings, the topics for this year's programme were selected thoughtfully to ensure that attendees walk away with new knowledge that will make an impact on their professional lives."
The lecture agenda is available
online
.
To reserve a place at the Autumn Lecture and AGM, register
here
.
SCTE members can also access all previous SCTE lecture presentations from the member area of the SCTE website
here
.
www.theSCTE.eu
(IT/JP)
Top Related Stories
Click here for the latest broadcast news stories.