Broadcast News
27/09/2019
Broadpeak To Demonstrate Advanced CDN At SCTE Cable-Tech Expo 2019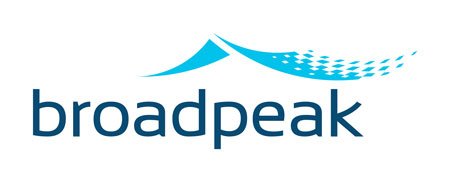 Broadpeak will demonstrate its advanced CDN, multicast ABR, and ad insertion solutions that enable the delivery of exceptional video quality over any cable network at the SCTE Cable-Tec Expo 2019.
The company will highlight how cable operators can easily transition to an all-IP future and deliver high-quality video, with no latency and high scalability, on any screen by leveraging the latest technology innovations.
Broadpeak will demonstrate how IPTV DASH enables a better-quality television experience on all screens compared with IPTV. Using Broadpeak's CDN and nanoCDN™ multicast ABR solutions, pay-TV operators can deliver content on managed set-top boxes (STBs) and open devices. Through the implementation of mABR in MPEG-DASH (or HLS) format, operators can benefit from the greater flexibility offered by OTT combined with the scalability and low latency offered by IPTV.
A variety of premium IPTV DASH applications will be showcased at SCTE Cable-Tec Expo 2019, including:
• Ultra-low latency: Broadpeak's nanoCDN multicast ABR solution enables ultra-low latency on every screen in all ABR formats, including HLS. New features for nanoCDN will be demonstrated, such as CMAF format and chunked transfer encoding, which further decrease latency for OTT live streaming. The feature can also be used to synchronize all the devices in the same home network.
• Multicast ABR for Android TV: Broadpeak enables easy integration of mABR with Android TV. The company's mABR TV input will be shown plugged into the Android TV Input Framework (TIF) on Technicolor STBs.
• Personalized ad insertion: By leveraging manifest manipulation, Broadpeak can insert or replace video content to help operators and content providers monetize their live and on-demand services with the highest value.
All the components used to build these solutions can be deployed on COTS hardware or virtual machines, or as containers in a dockerized system, offering an unmatched level of elasticity.
Additionally, Broadpeak will demonstrate its CDN solution for TV Everywhere.
www.broadpeak.tv
Top Related Stories
Click here for the latest broadcast news stories.