Broadcast News
14/08/2014
Flexibility And Reliability: The RTS OB Revolution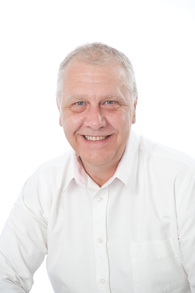 RTS is perhaps one of the biggest suppliers of outside broadcast facilities and digital matrix products in the industry, with a wealth of projects and products in its portfolio including the ADAM Matrix Intercom and OMNEO interface cards. BFV caught up with Jon Ridel, Sales Manager, UK and Ireland, RTS Intercoms.
RFV: What are the most important features your clients look for in a communication system?
Jon Ridel: Reliability, flexibility and support are the critical factors and we strive to maintain these goals. RTS's philosophy of backwards compatibility means that our users' investment is protected as our latest developments can be implemented through updates.
How do communication systems differ in outside broadcasting in comparison to fixed installations such as TV studios?
The OB provider needs to maintain seamless communication back to their customer – be it BBC or ESPN – so our primary goal is to provide a solid and reliable solution to this task.
The matrix configuration is a little different to a fixed installation as it is possible that vehicles may need be linked via fibre over Tribus. It is also possible that on certain events trunking may be advantageous via the RTS TM10K. MADI is proving to be almost standard on OB matrices but in general, the systems are getting more flexible with interconnectivity being the key. IP technology is being embraced more rapidly with the OB providers. Many customers have used RVON (RTS Voice over Network) for a long time to connect back to main facility. RVON is often used to enable IP trunk tielines to tunnel data to an RTS Trunk master back to the main facility for intelligent communications.
OMNEO is growing as this is providing a route to remote keypanel deployment of a vehicle's own network. This is allowing more possibilities for the OB and broadcaster alike.
How do you advise clients when choosing OB equipment?
Each OB company is slightly different and has its own preferences in how the system is configured. We like to be involved at the early planning stages as there are scenarios where audio over IP can save time and money, also determining how vehicles are involved and will these be linked to help determine the right format matrix with the ability to not just work in a stand alone situation but to work within a fleet. The engineering teams from the OB companies that we have the pleasure of working with have incredible insight and knowledge and are quite rightly experts in their field, so we like to work as a team with our users to give them the right results for now and the long-term. What are the advantages of choosing RTS over other manufacturers?
Our philosophy is to provide hardware rather than vapourware. Comms is part of any operator's infrastructure and it's our responsibility to provide reliable solutions that will give mission critical infrastructures for the users on a long-term basis that can be relied on. We have been in business for nearly 40 years so there is familiarity amongst operators and freelance engineers, which is an advantage.
RTS offers proven technology and with the resources that are behind OMNEO, we will provide our users the benefits of high quality audio over IP with RTS engineering and reliability. OMNEO uses Dante audio, which allows customers to connect to standalone Dante or Dante modules in audio consoles over the network, saving time and money.
Our MADI cards are scalable and one card is capable of providing up to 64 channels of MADI, allowing for multiple channel connectivity between the intercom and other MADI devices.
I should also mention our trunking technology, which is very advanced. Our trunking system allows multiple, different RTS OB companies to work together regardless of their matrix size, type and firmware versions. They can establish intelligent communication between the trucks very quickly and easily. Our keypanels being on analogue also allow users to run keypanels over distances of 4000(1220m) without any problems, which isn't easily achieved with digital keypanels.
How does RTS ensure that systems are reliable?
We work closely with our clients with our technical support team to ensure that all systems work to our customers' expectations. The feedback we frequently receive from our customers is that our systems never fail and are very reliable. We ensure that all products undergo a strict quality and assessment control process and we have excellent systems engineers in the UK, Deborah Jackson & Geoff Rogers, and we have additional system engineers worldwide to provide systems support and expertise in designing and configuring systems. The systems engineers work as an international team and support our customers regardless of location. Reliability is our strong point, resulting in customers choosing to stay with RTS intercoms. Our reliability of products is shown in the fact that customers still use obsolete legacy equipment mixed with new products. We have customers using 15-year-old matrices and keypanels and they still work.
When working on outside events, broadcasters may need to re-configure their systems on the fly – for example by adding further keypanels. Is this possible? If so, how?
Entirely. The system allows for very easy expansion of further ports or keypanels. We don't differentiate between analogue ports and keypanel ports. Our analogue cards provide both audio four-wire and keypanel connectivity, making it very easy to add additionally keypanels. Keypanels are automatically recognised by the matrix and pick up the associated configuration.
Any configuration changes are downloaded seamlessly and do not cause any reset of any device of the entire system.
Our software also provides a lot of useful tools such as copy and paste and find and replace which provides time saving functions to quickly get a keypanel up and working. Using OMNEO-enabled keypanels also means that standard network devices and cables can be used so that the customer doesn't need to provide dedicated cables to areas for additional keypanels. Our software allows for pre-configuration beforehand meaning once a new keypanel is added to a live system it will work instantly.
What effects do you think OMNEO will have on outside broadcasting?
OMNEO will mean more operators in remote areas can have intelligent communication via a keypanel because standard network devices and cabling can be used, whereas in the past this may have been a problem due to running extra specialist cabling. OMNEO allows for a network connection to be provided to a remote area and then subsequent keypanels can be daisy-chained from each other to provide up to a total of 20 in an area, without the need for running 20 individual cables back to the matrix. OMNEO devices offer both fibre and two RJ45 connections, allowing the user to choose which one suits their application. The other network connections can be used to connect third party network devices such as laptops in remote areas to configure the system with the software, which previously would have been a challenge for our customers.
The ADAM matrix is central in OB trucks worldwide. Why is the system so successful in outside broadcasting?
The system is configurable and reliable; it is also tried and trusted! We have updated ADAM over the years so its capabilities have kept pace with the increased demands of today's requirements, so early ADAM frames can be updated to support our newest technologies. Again it protects our customers' investment and provides a constant upgrade path.
The article is available to read in BFV
online
.
(IT/MH)
Top Related Stories
Click here for the latest broadcast news stories.