Broadcast News
20/06/2014
ARRI Launches LoCaster 2 Plus, BroadCaster 2 Plus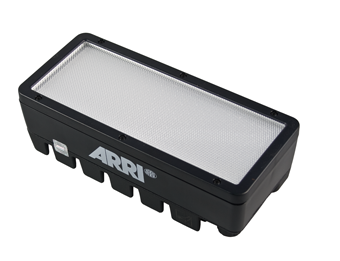 ARRI has released the latest advancements in the Caster Series: LoCaster 2 Plus and BroadCaster 2 Plus.
Both the LoCaster 2 Plus and BroadCaster 2 Plus have more than 35% increased light output compared with Caster 2, while still maintaining the same form factor and appearance, power draw of 35 W and compatibility with all existing Caster Series power and mounting accessories.
The ARRI Caster Series uses an LED arrangement to provide a solution for LED lighting. The ARRI LoCaster 2 Plus features an on-board controller with the ability to continuously adjust the CCT from 2,600 K - 6,500 K and full plus or minus green correction. Continuous dimming from 0 - 100% and an ON/OFF switch is also present. Weighing only 960 g (2 lbs), it is suitable for mobile applications. The LoCaster 2 Plus will be available in a flexible lighting kit configuration, with a selection of accessories.
The ARRI BroadCaster 2 Plus incorporates a built-in DMX controller for versatility when lighting tight spots in small and medium-sized studios. With colour temperature settings adjustable from 2,800 K to 6,500 K and a CRI (Colour Rendering Index) of over 94, the ARRI Caster LED fixtures adapt easily to an existing lighting installation or to the variable conditions of a location shoot.
"By taking advantage of ARRI's exclusive LED Technology, the Caster Series guarantees natural light characteristics, single shadow rendering, consistent light output and total color stability," a statement from the company said.
www.arri.com
(IT/JP)
Top Related Stories
Click here for the latest broadcast news stories.