Broadcast News
30/04/2014
Storage: Are You Heading For Cloud Nine?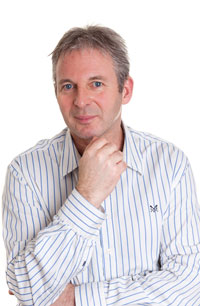 The sheer volume of data created by the film and broadcast industry is breath-taking. Largely driven by the digital revolution, data storage has quickly become one of the biggest issues facing our industry today, writes Peter Savage, Azule Finance.
With an hour of film generating around 22.5 gigabytes of data, broadcasters already have the unenviable task of securely storing, managing and provisioning content. And with 4 and 8k on the horizon, the problem is not going away anytime soon.
The larger, more established broadcasters are lucky enough to have the budgets and resources available to manage this deluge of data, with many building their own multi-million pound data storage facilities.
But what about those smaller, independent post-production houses that face little financial help from their banks, yet desperately need help managing their growing mountain of data? Fear not. There's always an answer. And in this case there doesn't have to be any risk involved.
Be Brave, Reach For The Cloud
Over the past couple of years, cloud computing has been touted as the answer to the globe's growing data problem. In the early days, only the bravest of companies embraced the notion of handing sensitive data over to another company for safe keeping. Today, things are very different. It's an accepted, safe way to store information.
In the simplest terms, cloud computing means storing and accessing data and programmes over the internet instead of a computer's hard drive. It means there is no need for hardware; a simple internet connection will suffice. And for cost conscious-businesses, it means having more control over how much you pay for storage. In fact, most of the major cloud providers offer a fixed cost per terabyte of data used.
While cloud computing has made its way into most industries, the broadcast world is only just starting to enjoy the benefits. But cloud computing is not necessarily the answer to all post-production needs.
Don't you just love it when a plan comes together?
As long as there's a steady flow of projects on the horizon, then data storage will be needed. There's no getting away from it. Post-production professionals should consider a mixture of their own storage hardware for day to day operations, supplemented by cloud computing for those busy, peak periods.
This may sound daunting, but it really isn't. It's simply a case of thinking differently, acting differently and understanding that the one size fits all approach doesn't work. Instead, it's about planning.
Long-term planning will never be the sexiest of subjects. But it works.
Leasing storage hardware over a fixed long-term period will certainly help with budgeting and managing costs. In fact most broadcasters would no doubt find it cheaper to lease their storage hardware over three years than host all their data in a cloud environment.
Knowing how much the basic storage needs will cost per month to service upcoming projects will help when it comes to long-term planning. Forward thinking post-production companies should use this to their advantage, and base their pricing model around storage expectations.
Serve Content When Needed
When it comes to peak periods where scalability is needed, especially when it comes to provisioning content online, then professionals should use the cloud to handle excess peak periods. The All England Lawn Tennis Club's website is a prime example of how this can be done effectively.
Last year, there were more than 19 million visitors and around 430 million page views during the two weeks when players battled it out on the famous courts of SW191. This is a huge amount by any website's standard, let alone one that for 50 weeks of the year supports a private tennis club in a small corner of London.
In this kind of situation, cloud storage works perfectly well to scale supply with demand – while keeping costs to a minimum.
The challenge of managing data is simply not going to go away. It's here to stay, and companies need to find a way to manage the cost of storing information. Rather than look at it as a technological challenge, why not be brave and consider it a planning opportunity?
www.azule.co.uk
Top Related Stories
Click here for the latest broadcast news stories.