Broadcast News
25/06/2003
Head of business development appointed at twofourtv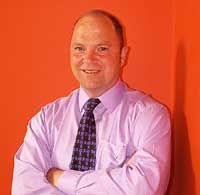 Russell O'Connor has joined twofourtv, the UK's leading online corporate communications company, as Head of Business Development.
O'Connor will use his wide experience in the corporate communications space to grow twofourtv's business, which provides visual communications solutions on the Internet, intranets and extranets, delivering online training and webcasting annual results.
Formerly with United Business Media where he was Global Account Director responsible for communication solutions in the Corporate and Investor Relations communities, O'Connor has also spent two years at News International and six years with the British Council promoting British University courses in South East Asia.
Chief Operating Officer at twofourtv, Mark Hawkins, commented: "Russell's broad-based experience managing large accounts in the Corporate and Investor sectors and his proven track record in developing business globally will be of great value to twofourtv and its long term business proposition."
Recent high profile twofourtv projects include working on the government's first video-based website to produce 'Video Diaries' for the DTI agency, UK Online for business
www.ukonlineforbusiness.gov.uk/videodiaries
; streaming the extensive video archive on the DTI's small business service website
www.connectbestpractice.com
and working with Advantage West Midlands on a wide range of projects to support its inward investment team.
Major clients include Audi UK, PricewaterhouseCoopers, The Houses of Parliament, Arup and the Royal Horticultural Society.
At the forefront of producing and delivering b2b visual communication - from broadcasting internal communications across intranets and extranets through to sponsored and corporate TV, streaming video on websites to promote products and services, delivering online training solutions and web casting annual results.
As part of the Twofour Group, a leading broadcast TV production company, twofourtv provides an end-to-end service - from concept through to scripting, video production, encoding and delivery within an enhanced technological infrastructure.
(SP)
Top Related Stories
Click here for the latest broadcast news stories.