Broadcast News
18/12/2013
Rascular: At The Wheel Of Integration Control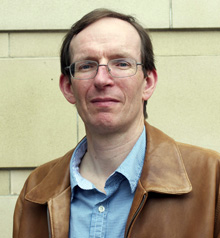 Broadcasters and playout providers, probably more so than ever, are now able to select very precisely the technology they want, writes Roddy Pratt, Technical Director at Rascular Technology.
This, combined with the fact that previously largely 'static' devices are now empowered by the introduction of IT thinking – glue technologies being a prime example – means there's huge choice out there. However, this appearance of choice is somewhat illusionary once the issue of control and monitoring is raised: if each and every best-of-breed solution requires a separate hardware or software control panel, then how can these be deployed across multiple channels effectively? How can an operator in times of service failure be expected to rifle through a swathe of interfaces to access the precise function required?
As anyone who has a fondness for TV advertising – particularly the 1980s and '90s – will know, the slogan 'Power is Nothing Without Control' was everywhere. Pirelli wasn't wrong.
But this presents a genuine and growing problem: it's all very well having this abundance of features and power, but if control is provided by a tiny, multi-menu screen on a box or via a complex software panel that's hard to use and difficult to learn, are you really making the best of that technology choice? Are you being allowed to create the promised multi-device workflows that can be instantly accessed, even by entry-level operators?
It's not only about live playout control but also about the creation of complex, repeatable, background workflows that need to be accessed at the touch of a button: specific audio encoding at ingest, for example, that involves multiple devices.
We all know that broadcasters have suffered from de-skilling in an era of rapid channel growth. It's far, far easier and cheaper to train operational staff on a single control interface without multiple panels than have to teach them every single device. Not only that, but this approach allows new workflows to be created as facilities change, even though the devices themselves might be sat at the back of a MCR.
This is why Rascular developed Helm and have continued to develop it. Helm allows customers to pick best-of-breed systems – be that branding devices, routers, video servers, VTRs, multi-image display processors and modular gear, or any combination - from a range of different manufactures and provides a single, integrated, user-defined, PC-based control/monitoring surface for operators. This allows users to control channels, or pods of channels, from a single screen using bespoke, pre-defined buttons for complex workflows.
The latest development, officially launched at IBC 2013, is Helm Clockwork. This application allows users to create scheduled events where simple or more complex workflows can be triggered automatically at a pre-defined time of day, freeing up operators to concentrate on other vital tasks. Clockwork - via the creation of a simple Helm panel - allows broadcasters and playout providers to schedule a huge range of different events.
These "events" could include switching a router, triggering a server to record an incoming feed, or the automated control of audio ingest – the list goes on.
Rascular also used IBC2013 to announce RouteMaster, a more specific control application and one that can be used not only to provide web-based router control, but to extend the life of existing router installations. Deploying RouteMaster, users can control an existing router installation from any web browser via computer, tablet and even mobile phone using Rascular's web panels. RouteMaster's support for web-based control panels, built using standards-compliant HTML5 technologies, allows custom control panels to be used on any system, providing highly desirable levels of control flexibility for router installations.
RouteMaster also allows the addition of low-cost hardware panels to existing installations. It facilitates the use of these cost-effective hardware panels - such as Blackmagic Smart Control - to be used with any supported routers. And because RouteMaster supports a wide range of protocols, users can upgrade or replace routers without changing either the control system or the hardware panels.
In addition, because RouteMaster supports both serial and TCP/IP connections customers can use network protocols to control an RS422 router. This has the advantage that users can extend the number of simultaneous client connections far beyond the number of serial ports available on existing installations, a clear cost saving without technical compromise.
Read the article in the online edition of RFV
here
.
(IT/JP)
Top Related Stories
Click here for the latest broadcast news stories.