Broadcast News
17/12/2013
IT: The Backbone Of Any Broadcast Facility (Pt. 2)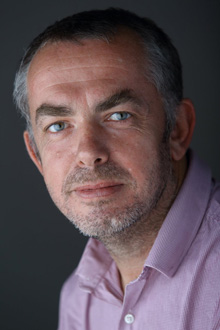 Continued from Pt. 1...
"As part of any proposals we are now making, we include options for a cloud-based solution. TSL itself could offer a rental deal for cloud services in the way that much larger suppliers do outside the broadcast industry. That would help us as a business because it gets rid of the rather up and down lumpiness of revenue in the SI field."
UHD has also reared its expensive head. "The most important factor with UHD is making sure that the frame rate is correct. It is absolutely no good at all having this fantastic bandwidth and resolution if the frame rate is not sufficient to take advantage of everything else," said Phillips. "That has to be clarified and standardised. The early adopters will decide on a particular standard and go for it. The satellite operators have the luxury of enough bandwidth and they can steal a march, as they have done with other technologies like HD.
"But we are not seeing that translate into tenders and proposals that we are asked to write at the moment. Most of the infrastructure we recommend installing is based on fiber optic. It is then much easier later on to upgrade the various ends of fiber and what's hanging off the end into a UHD system. So my strong advice at the moment would be do not install copper," he added.
Ahead of the technology curve
David Gill, head of technical delivery at SIS, added a number of perspectives to the conversation, starting with where SI stands now.
"To me systems integration has meant, and still means, refining the clients' requirements and then delivering a cost-effective solution to these requirements, on time and on budget," he said. "Whilst the technologies may change and evolve the basic premise is the same. This is still likely to require linking multiple vendors' equipment together with some cabling work, but the convergence of traditional broadcast and Information Technologies has created as much, if not more, room for systems integrators to add value. For any SI the challenge remains to stay ahead of the technology curve to ensure you can add this value.
"It has never been easier to produce and play out TV. Anyone can now do this from the comfort of his or her own bedroom. All you need is a smartphone, PC and Internet connection," he added.
"There is a huge range of budgets and production values, but there is also an enormous amount of air time that needs filling. I believe there is space for the small, low-budget operations as well as the big commercial broadcasters.
"There does still seem to be some reluctance to trust 'the cloud' and many organisations like to keep much of their content in-house if possible as there is still a fear factor involved. I see this changing over time, as people get more familiar with cloud-based services," continued Gill.
"It's certainly not easy to future proof for 4K and H.265. Future proofing from 1.5G HD to 3G HD is now reasonably straightforward, as it will just about fit down the same piece of wire, providing it's not too long. Moving from 3G to 4K is a much larger step-change."
Quadrupling the bandwidths required was what many people see as the big issue with 4K.
"In a production environment you would need a facility four times the size in technology terms than a 3G production facility. Whilst this can be done, the commercial pressures make it a really tough choice," said Gill. "There are still a few standards that require finalising before manufacturers can really step up their R&D efforts, and until this happens the costs will remain quite prohibitive."
Training becomes important
PlayBox Technology is a manufacturer first and systems integrator second. When it is an SI it can be working with end users or supporting its dealers. Don Ash, managing partner and sales director observed: "We believe the SI market has changed over the years. It was often about taking the best of breed boxes and adding them together, but not necessarily best of breed because you had a budget and had to choose the best equipment for the money available. Today most things are IT based."
PlayBox starts with a feasibility stage so it can understand how to make a project happen. Next come the concept and the design.
In common with all SI companies, the continuation is quotation, installation, technical stage, commissioning and acceptance. "Most of our projects are to do with training, because it is IT based," said Ash. "I am talking outside the UK in reality, where training becomes an important part of the entire project, along with customer care afterwards.
"SI projects need to be workable and work around the workflows that clients want. It is too easy today for people to force a workflow," he added. "We have no preference for vendors because everything is client driven. For instance, we have a title system but if a client wanted to use Screen we would work with Screen. There are many things we do not make."
Asked about UHD and cloud computing Ash said that 4K is being driven by domestic vendors, and that broadcast people ask about it simply because it is a talking point. "We handle 4K, but my mind asks if 4K does happen, how long is it before 8K happens. I speak to many broadcasters and the tier one companies like the idea of cloud, but wonder about the security of their assets. It is not really mistrust though.
"When they have got their assets in the cloud, PlayBox is one of few automation vendors who have a totally software centric play out. We can put out software on a laptop and stream a TV channel without any extra hardware, onto the Internet, or via satellite," he added.
"If you take the full meaning of the word cloud you could create a play out anywhere in the world. But in real terms cloud for this part of the process is not really relevant. It is unlikely that you would want to play out anywhere; you will want to play out via an uplink centre. The cloud that most people in the broadcast industry are looking at is a way of getting their media transferred to those play out centres – be they uplink sites or Internet head ends."
The key element is knowing your USP
According to Malcolm Robinson, director of media and broadcast solutions with Broadcast Networks: "The basic concept of understanding a customer's problems and working together to design and then implement a solution that solves the issues is still completely relevant to today's changing technological environment. Obviously the skills sets required have evolved. We have been using IT solutions and many different integration methods for a number of years and software based installations are common place. So the concept of linking best of breed products is still very relevant."
How does Broadcast Networks relate to the many 'best of breed' software companies?
"A key element is to engage with industry insiders via our solution architect team, to gain a broad understanding of the various concepts and offerings available. This takes many forms from meeting manufacturers to forums and industry gatherings. Once we have some generic ideas we sit down and discuss internally what we feel is the best options for initial discussion and then through open dialogue with customers we reach a working solution fit for their requirements. (An SI) always tries to offer a number of scenarios to provoke thoughts and ideas," said Robinson.
Asked about the impact of the CIAB market and software companies that integrate their own products, Robinson said: "Many manufactures see system integration as a route to market. This is sometimes (successful) and commercially may make sense, but may not give the best option to customers. In this business we have to evolve with our market place; the key element is knowing where our USP is, which is in thought leadership and fantastic solution design."
Read the article in the online edition of RFV
here
.
(IT/JP)
Top Related Stories
Click here for the latest broadcast news stories.