Broadcast News
06/12/2013
UK TV Industry 'Booming'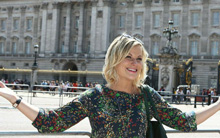 "The UK is wooing international broadcasters with its wealth of creative talent and production capability and the majority have now based their European headquarters in the country."
This is a statement from Film London, regarding the UK's "booming television economy".
The country is now a leading exporter of television, with a sector worth £5bn a year broadcasting 127 non-UK channels to the rest of the world.
A report commissioned by the Commercial Broadcasters Association (COBA), supported by Film London and British Film Commission, was launched by Culture Minister Ed Vaizey at an event held at Viacom International's UK headquarters in London last week.
It found that the UK is "one of the most important broadcasting hubs in Europe."
The multichannel sector is growing fast, having increased investment in UK content by nearly 30% in the last three years.
Multichannels have established global and European commissioning hubs in the UK, bringing increased overseas investment into domestic production.
The research also found early signs that new tax reliefs for high-end television and animation are having a positive effect.
62% of companies surveyed with projects that qualify for tax reliefs plan to increase investment in the UK, while seven out of 10 international broadcasters have committed to increasing investment over the next five years.
There has been an almost 30% increase in investment in UK content by the multichannel sector over the last three years.
Adrian Wootton, CEO of the British Film Commission and Film London, said: "Like the film industry before it, the television sector is becoming more complex and more global. In many ways, the UK will have to be more adaptable and more outward looking than ever before.
"At the British Film Commission and Film London, we hope our experience at home and on an international level will continue to serve the UK TV industry well as it seizes this exceptional global opportunity."
www.filmlondon.org.uk
(IT/JP)
Top Related Stories
Click here for the latest broadcast news stories.