Broadcast News
06/11/2013
Panasonic: Preparing For The 4K Explosion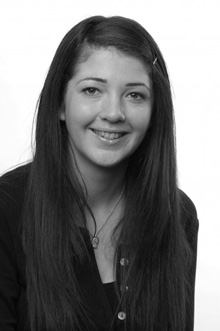 Panasonic remains one of the world's leading exponents, designers and developers of cutting-edge broadcast and communications equipment. After a year of talk about 4K and the benefits it will bring, Regional Film & Video spoke to Panasonic's Product Marketing Specialist, Aisling Magill, about the company's plans for the future.
There have been suggestions that Panasonic has delayed delivering on 4K. Is this true? Does the appropriate demand exist for 4K yet?
Demand for acquisition is certainly growing, but as very few consumers can watch 4K at home it's still early days for the broadcast market. Heavy signal data, reduced mobility and lens flexibility pose significant challenges for content creators and we have been collaborating with them to find the best solutions.
We are prioritising the development of the 4K VariCam camera recorder and at IBC we announced that we have been working on a new AVC ULTRA codec that will help content creators deal efficiently with big files and slow processing speeds when working with raw 4K data.
Our new camera is due to ship next autumn. It will output raw 4K data but it will also exploit the new codec to debayer and compress in the camera, and that will make the process much easier and faster without losing creative control or flexibility.
What does the future hold for the consumer, in terms of 4K. Will it eventually become commonplace in households across the world?
It may be some time until 4K becomes commonplace in the home but our first consumer television will ship in December. Current data shows that worldwide adoption of 4K in the home won't be super fast but it is coming.
And in the meantime we can refine a manageable 4K workflow for fast paced television broadcast.
A number of broadcasters are already testing and acquiring 4K content and when more content is available the roll out is likely to pick up speed.
Obviously one of the big stories regarding Panasonic and 4K is the VariCam, which is due to be released this time next year. Will this put Panasonic firmly on the 4K map?
The new VariCam will boast features and performance that are suitable for 4K cinema and HDTV content production. As well as working on a manageable workflow for 4K, we need to provide a tool that is robust and practical on location and also offers high frame rates and great depth of field. Our new VariCam will fill the gap in the 4K market.
It's not just about the resolution, it's about the quality of the pixels captured, and we need to provide a tool that fits all the productions requirements.
We'll reveal more details in the run up to NAB but the new VariCam will be able to record at high frame rates and it will have a newly developed Super35mm size sensor with 4K resolution, wide dynamic range, extended colour space and support for Log. New 256gb Ultra P2 cards will start shipping at the same time so we can support highly reliable recording at high bit rates .
This December we start shipping our new 4K 31 inch monitor, which is great for post production. The 4LH310's 4K 10-bit IPS panel affords native 4K resolution, a wide viewing angle, and faithful reproduction of up to 1.07 billion colours. It's the first of many practical 4K tools from Panasonic.
There were many other camera-related announcements from Panasonic at this year's show. What can you tell us about the latest developments at the company?
We recently announced our plans to expand our public network to support our new 2/3 shoulder camera AJ-PX5000 which ships this month, and the soon to be released AJ-PX270 which ships next spring.
Both cameras will feature the low-bit recording system with a LongG format of the AVC-ULTRA CODEC technologies, it will provide a highly effective workflow for electronic news gathering applications.
The AJ-PX5000 will be able to transmit proxy video to a cloud server from almost anywhere by using a 3G/4G/LTE telephone line network. A future upgrade will also enable simultaneous transmission whilst recording.
Recorded content can be shared almost instantly and can be accessed from anywhere, which drastically changes the broadcasters' ENG workflow. A future upgrade will also enable simultaneous transmission whilst recording.
Read the interview in the online edition of RFV
here
.
(IT/JP)
Top Related Stories
Click here for the latest broadcast news stories.