Broadcast News
14/12/2012
New Appointments For Salam Media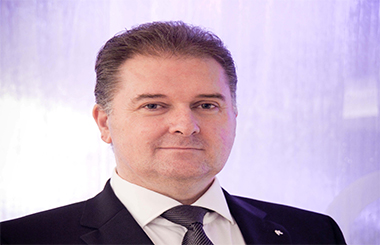 Salam Media Cast (SMC) has announced two new appointments at its Doha headquarters.
The appointments will help further strengthen SMC's capabilities in the region.
Joining the company as Sales Manager is Roger Barton and Janez Zigon joins as Head of Technical Services. Roger and Janez both join a diverse international team that is rapidly expanding across the region, with offices in Qatar, the UAE, Oman, Bahrain and Saudi Arabia. In August 2012 SMC opened its first European headquarters in London.
Paul Hennessy, CEO of SMC, said: "SMC is strengthening its businesses locally and internationally. We are focusing on the development of our team, acquiring international talent to deliver the highest quality customer experience possible. We are delighted to welcome Roger and Janez to the team at this exciting time, as we embark on our next stages of growth."
Roger will help cement Salam Media Cast's reputation as the go-to SI in the MENA region, leading an experienced sales team to deliver customers with the latest solutions, innovative products and services. He joins SMC following a successful career spanning more than 20 years, including five spent in the Middle East. He previously worked at twofour54 Intaj, Abu Dhabi, and Q2 Arabia, Dubai. Roger's previous career highlights include launching from concept Adstream in the Middle East and heading up Adstream Broadcast Services in the UK.
Roger comments: "It's exciting times ahead for Qatar and the region, with the FIFA World Cup
2022 and the Qatar 2030 Vision. As a Qatari owned company, it's extremely important that we do our part to contribute to the future growth of Qatar and I'm very much looking forward to leading the opportunities that exist and helping to develop the Salam Media Cast business."
Janez joins SMC with 20 years of experience in broadcast systems integrations as Managing Director of Pro Motions in Slovenia. He has spent the last three years in Hong Kong, where he was responsible for media innovations across 14 European territories as Regional Sales Manager for Lighthouse Technologies. In his role at SMC, Janez will manage operations from a technical perspective from bid creation to execution and maintenance.
Janez comments: "I'm looking forward to working as part of an exceptional team in Doha with an organisation that has established a strong regional presence and reputation. I hope to transfer my international expertise to my new role and help further SMC's technical capabilities, fostering a real technical team that will ultimately increase revenues."
SMC has over 35 years' experience of systems integration in the Gulf region. The company represents many worldwide manufacturers such as Avid Technology, Quantel, SeaChange, Leitch, Vinten Broadcast Ltd, Telestream, Vizrt and EVS Broadcasting. It also serves TV channels and networks, movie studios and network operators in the region, providing telecommunications, broadcasting, integrated systems and state-of-the-art security.
www.salammediacast.com
Top Related Stories
Click here for the latest broadcast news stories.