Broadcast News
05/10/2012
Signiant And Sohonet Scoop 'Best Of IBC 2012' Award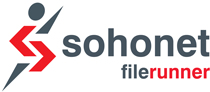 Sohonet FileRunner Service based on Signiant Media Shuttle file transfer software has been named among this year's "Best of IBC" award winners.
Selected in the Production and Infrastructure category, the service provides easy-to-use tools for moving high-value media assets between the media organizations that use the high-performance Sohonet Media Network.
"Each year we ask our editorial teams to pick out the most innovative new product introductions at the IBC show," said Fergal Ringrose, editorial director, TVB Europe. "We look for new products that clearly show the potential to help end users make money or save money. From the wealth of nominations collated by our editors, we narrow the list down to the very best to name our annual winners, which this year includes Sohonet's integration of Signiant Media Shuttle."
Based in London, Sohonet is the world's largest private media and entertainment network whose members include many of biggest names in TV, film and advertising. The powerful new Sohonet Hub service enables global members of the Sohonet Media Network community to find, communicate and share information and digital content with other members quickly and effectively. As an embedded feature of Sohonet Hub, FileRunner provides Sohonet Media Network users with easy-to-use tools for secure, accelerated transfer of high-value media assets.
Signiant's Media Shuttle features a patent-pending cloud connector technology that gives media workgroups the convenience and ease of use of subscription-based file transfer services, but without file size limits or the security risks associated with storing high-value assets in the cloud. An effective alternative to FTP or unmanaged file transfer products for moving large media files, Media Shuttle offers the same industry-leading security and acceleration protocols for high-speed file transfers as Signiant's award-winning enterprise infrastructure products.
www.sohonet.com
www.signiant.com
Top Related Stories
Click here for the latest broadcast news stories.